---
What is erectile dysfunction?
Erectile dysfunction, or impotence, is a sexual disorder that happens when you can't get and sustain an erection. It is a very common health condition among men. Fortunately, you can find various ED remedies that are available even online. The most effective & popular of them are a group of drugs known as PDE5 inhibitors, namely Viagra, Cialis, Levitra, and Spedra. Depending on the drug, the effect can last from 4 to 36 hours.
At Apomeds you can order potency products, like Viagra, online. All you have to do is complete a medical questionnaire that will be evaluated by one of our EU-licensed doctors. After that, in case you are suitable for the medication, we will issue a prescription. The medication will be sent right at your door, within 48 hours, in a discreet package.
You may suffer from erectile dysfunction if you had problems maintaining an erection over a longer period that exceeds 6 months. Short-term erection problems that disappear after a few weeks are not considered to be erectile dysfunction.
---
Key facts of ED
Erectile Dysfunction is a condition that happens when you are unable to maintain an erection. Therefore, you can't stay firm enough for satisfactory sex. Erectile Dysfunction can be divided into long-term and short-term. In other words, you may suffer from ED if you are:
Unable to become hard when you are sexually stimulated
Incapable to maintain an erection long enough to finish the sexual act
Unable to get an erection at any moment, in response to sexual stimulation
One out of three men over 60 suffers from ED. Moreover, according to recent studies, at least 20% of men in their forties can't maintain a firm erection long enough to satisfy their partner. Also, young men between 20-30 years of age may experience symptoms of erectile dysfunction.
Medical experts agree that ED is a part of the aging process. Therefore, the chance of suffering from ED gets higher with age. Nevertheless, no matter the age, you should seek medical assistance, as there are various solutions available for this health issue. Some of the options include medication, mechanic devices, such as vacuum pumps; or even surgery.
---
Who is affected by erectile dysfunction?
Erectile dysfunction is more common than you think. Millions of British men suffer from potency disorders, but only 25% of them address the problem. Half of all men around the world who are over the age of 50 experience erectile problems.
---
The most common Erectile Dysfunction symptoms are:
Inability to get an erection
Incapability to keep an erection long enough to complete the sexual act
Reduced libido
Premature ejaculation
Delayed ejaculation
---
What causes erectile dysfunction?
We can divide the causes of this health issue into two categories: physical and psychological.
---
Physical causes
The most obvious reasons to get ED are connected with the physical condition of a patient. Therefore, you can significantly decrease the chance of getting ED by making certain lifestyle changes. In short, the most common physical causes include:
Smoking;
Certain medications;
Diabetes;
Sedentary lifestyle;
Obesity or overweight;
High cholesterol level;
High or low blood pressure;
Heart problems;
Parkinson's disease;
Metabolic syndrome;
Alcohol intake;
Injuries in the pelvic area;
Prostate cancer;
Sleeping disorders;
Peyronie's disease;
Penis deformations;
Blood related health problems.
---
Psychological causes
On the other hand, psychological issues can also significantly affect an erection. ED can happen due to a number of things. Therefore, men should be careful not only about their physical condition but also the mental state of the mind. The most common mental causes of unsatisfied erection may include:
Stress;
Anxiety;
Depression;
Relationship issues;
Communication problems;
Other mental conditions.
---
Diagnose of ED
A thorough examination can determine if you suffer from impotence or not. Besides, a specialist can give you additional information about your current health condition based on the results. Tests to identify ED may include the following procedures:
Tests to identify ED may include the following procedures:
Physical examination
The most common procedure is the physical examination. In other words, a doctor will examine your penis and testicles to check for any issues. Moreover, he/she may also need to check your nerves sensations to identify if you react to any Erotica Stimuli. At this stage, a medical expert can identify if you have ED. Nevertheless, it may not be enough for the diagnosis. Therefore, you will need to go through a further examination.
Blood tests
A mere sample of blood can indicate if you have any health issues. This liquid, along with urine, will tell if you have erectile dysfunction or any other medical issue.
Urine tests
This procedure is similar to the above-mentioned one. The only difference is that you will have to provide a sample of midstream urine into a container. Doctors usually use this procedure to identify the signs of diabetes or other diseases.
Ultrasound
This kind of test may also include the injection of a special liquid in your penis. It is used to assess the condition of the blood vessels using a transducer.
Psychological tests
You will need to visit a professional psychologist to determine if you have depression or any other mental health issues. Also, the problem may be triggered by your relationship, so the issue can be fixed with couple counseling.
---
How to cure Erectile Dysfunction?
In order to understand how to cure ED, you need to know how an erection works. To begin with, it's essential to emphasize that an erection is triggered by your brain. When your brain receives sexual stimulation, whether it comes from the imagination or an outside factor, nerves start to transmit signals. These signals go to the groin area and launch the production of Nitric Oxide.
Nitric Oxide will then make enzymes in your body produce cyclic guanosine monophosphate (cGMP). To explain, this substance is responsible for your penis tissues' contraction and dilation. Therefore, the blood flow can easily go to your penis and erect it with ease. Ultimately, you will be able to get ready for sexual intercourse.
At the same time, what can stop erection from happening? The main reason is phosphodiesterase type 5 (PDE5), a chemical ingredient that erupts in the cGMP and causes its malfunction. Therefore, the blood flow in the groin area slows down and the penis does not erect.
In other words, in order to cure Erectile Dysfunction, you need to disrupt the destructive nature of PDE5 through medical products. Taking pills with PDE5 inhibitors, such as Viagra or Cialis, will surely destroy the adverse actions and treat ED.
---
What is the probability of getting Erectile Dysfunction?
It is not clear if Erectile Dysfunction will happen or not, or why exactly. However, it is important to say that sooner or later, every man will have erection problems. There are many reasons for this, such as tiredness, alcohol, stress, etc. In most cases, no therapy is needed. It's also fair to say that a healthy lifestyle minimizes risk. A healthy diet, active lifestyle, sports, no alcohol and cigarettes are still the best ED prevention options.
---
How to treat Erectile Dysfunction?
To treat Erectile Dysfunction, you will need to follow a set of steps. The first and most obvious step is self-examination. In other words, just monitor yourself to understand if you have symptoms of ED, like:
Low sex drive
The inability to have or maintain an erection long enough
Premature or delayed ejaculation
If you have one or more of the above-mentioned symptoms, you need to seek medical assistance and get a diagnosis.
The second step is to get medical help from a specialist. From the doctor's consultation and diagnose, you should be able to know which ED drug is good for you.
Finally, the third step is to get a potency drug that suits you and begin the treatment. You can choose from the big league of PDE5 inhibitors, like Avanafil, Tadalafil, Vardenafil or Sildenafil. These are the generic versions of the popular drugs Spedra, Cialis, Levitra, and Viagra. Moreover, at Apomeds you can even try the ED trial pack to test all the best ED tablets on the market in one purchase. Please note that you should not mix the pills with other medications.
One more step to achieve the desired results is to give up bad habits and adopt a healthier lifestyle. Alcohol, smoking or stress can significantly affect your erection. Therefore, you should try avoiding any destructive behavior that has a negative impact on your sex life.
---
Which Erectile Dysfunction treatment is the best?
There is no magical pill that can be suited to everyone and improve an erection in a matter of seconds. In fact, you may need to try various ED drugs to find out which is best suited for you.
Important to realize that ED drugs are different in many ways, so you will need to take a look at their differences. Here are some basic stats of four most popular ED drugs:
Sildenafil. You may also know its brand name - Viagra. These oral tablets are available in form 25, 50 and 100 mg. Viagra typical dosage is 50 mg and you need to take it at least 30 minutes before sex. The effect window for this drug lasts for 4 hours.
Tadalafil. You may also know its brand name - Cialis. These oral tablets are available in form 2.5, 5, 10 and 20 mg. Cialis typical dosage is 10 mg and you need to take it at least 30 minutes before sex. The effect window for this drug lasts for 36 hours.
Vardenafil. You may also know its brand name - Levitra. These oral tablets are available in form 5, 10 and 20 mg. Cialis typical dosage is 10 mg and you need to take it at least 60 minutes before sex. The effect window for this drug lasts for 5 hours.
Avanafil. You may also know its brand name - Spedra. These oral tablets are available in form 50, 100 and 200 mg. Viagra typical dosage is 100 mg and you need to take it at least 15-30 minutes before sex. The effect window for this drug lasts for 6 hours.
---
How can Erectile Dysfunction treatment help?
Erectile dysfunction treatment will directly target the cause of your medical condition. Hundreds of studies and clinical trials proved the effectiveness of ED drugs, some of the most effective being the PDE5 inhibitors group. Also, various studies consistently showed that regular intake of PDE5 inhibitors, such as Viagra, Cialis, Spedra or Levitra can help men restore a healthy sex life. In other words, you will regain the ability to maintain an erection long enough to satisfy their sexual partner.
Before getting a synthetic treatment, try to reduce the ED symptoms through:
Regular moderate exercises
Healthy Eating habits
Moderate alcohol intake
No smoking
A balanced and healthy mental state
---
How can I improve Erectile Dysfunction?
The best way to improve your Erectile Dysfunction is to use PDE 5 inhibitor drugs, like Tadalafil, Avanafil, Sildenafil or Vardenafil. These products will increase the blood flow to the penis and enhance cGMP natural functions. In other words, if you want to improve your medical condition, you'll need to take the mentioned ED drugs.
At the same time, you can help yourself if take more action in addition to ED treatment. According to the Harvard Medical School, you'll need to may also take these 3 following steps to enhance your sex life:
Build the walking habit
Harvard studies showed that a 30 minutes walk every day can drop the chance to get ED by 41%. In addition, moderate exercises like walking and jogging can significantly improve libido and restore sexual health.
Healthy diet
Another key factor that can help to treat ED is the right eating habits. According to the University of Massachusetts, men eating more "green food", like fruits, vegetables or whole grains - may decrease the symptoms of ED.
Vascular health monitoring
The triggering factors of ED can be high blood pressure, high cholesterol or high sugar. These conditions significantly damage your heart and brain which leads to ED. Therefore, it's necessary to monitor your vascular system and take medications if it's needed.
---
Order Erectile Dysfunction pills at Apomeds
You can order ED branded-drugs or their generic versions at Apomeds. We are a regulated platform that connects you to EU-licensed doctors and EU-certified pharmacies. Discretion and confidentiality are two of the qualities we encompass in our services. Therefore, any product you order will be packed in a discreet way and delivered right at your doorstep.
The process of ordering an erectile dysfunction drug is extremely easy and convenient. All you have to do is choose the treatment, complete a questionnaire and receive an online prescription from one of our EU-licensed doctors. After that, the drug and prescription will be discreetly packed from a mail-order pharmacy and sent directly to your home within 1 – 2 days. Read more about how Apomeds works here and about Apomeds medical advisory board.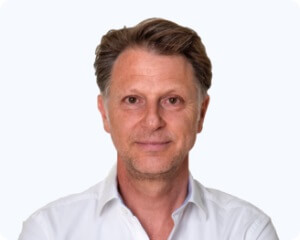 Dr. med. Christoph Pies, born in 1970, studied medicine in Bochum and Düsseldorf before he found his true calling as an urologist in a Cologne clinic.Staying abroad has taken him to clinics in Switzerland and the USA (Houston, New York, and Los Angeles). After training as a specialist and senior physician, he became an urologist in 2004, near Aachen. He has additional qualifications in Andrology and Medicinal Tumor Therapy.
Last reviewed: 23.10.2020