---
What is Premature Ejaculation?
Do you experience premature ejaculation? If you normally ejaculate within one minute after engaging in sexual activity, then you most likely do. Apomeds offers two treatment options that could help you improve this problem. Just fill in a short online questionnaire and our EU-licensed doctors will confirm if the treatment suits you.
Premature ejaculation (PE), in Latin called ejaculatio praecox, refers to the sexual dysfunction, in which the man's ejaculation happens uncontrollably fast, so that no satisfactory sexual intercourse can take place for the partner. Normally this means that ejaculation takes place in less than a minute after entering the vagina, sometimes even before penetration.
---
How many men suffer from ejaculation disorders?
The occasional premature ejaculation is normal and not a reason for concern, especially in young men. A problem exists only if the disturbances occur regularly and permanently. One in three men experiences premature ejaculation. Sexual intercourse varies, but evidence suggests that normal sex lasts between six and eight minutes.
---
Causes of premature ejaculation
The causes are unclear, but most of the time it's a mix of psychological and/or neurological problems. Some of the main causes include:
Genetics
Stress
Relationship problems
Low levels of serotonin
Physical illness
---
Lifelong or primary ejaculation
In this condition, the sufferers always have their orgasm too early, because their glans is too sensitive. As a result, any excitement or irritation causes an erection, regardless of the situation. This type occurs much more frequently than acquired ejaculation. Also, it can happen when you are having the first sexual experiences.
---
Acquired or secondary ejaculation
This type occurs in the course of life. In earlier years, no premature ejaculation may be noted. You can have a normal sex-life and normal ejaculation behavior. This type may indicate an inflamed prostate, thyroid dysfunction or erectile dysfunction and may lessen as the condition improves. Besides, this type can also have a psychological cause such as relationship problems, stress, etc.
---
Home remedies for premature ejaculation
There are actually some natural treatments for premature ejaculation you can try yourself, such as:
Frequent sex,
masturbation a few hours before intercourse,
or specific sexual postures.
However, it may take some time for these techniques to help. Other methods you can try are:
---
Start- Stop Trick
This method is commonly used by PE patients and is easy to implement. All you have to do is stimulating your penis until it is close to ejaculation, then suspend the stimulation for 30 - 60 seconds, until you regain control of the situation.
---
Squeeze Trick
To apply this method, you need to press the penis just before ejaculation between glans and shaft. This technique helps you to recognize the point of orgasm, in order to delay premature ejaculation.
---
Medicine for premature ejaculation

Priligy is a fast-acting, selective serotonin reuptake inhibitor (SSRI). It contains an active ingredient, namely dapoxetine. Priligy extends the time before ejaculation and can significantly improve your control of ejaculation.
---
Premature ejaculation treatment
Emla cream is a local anesthetic and a locally applicable painkiller. It contains two active ingredients, namely lidocaine, as well as prilocaine. These substances numb the skin of your glans and the mucous membranes. As a result, the sensitivity of your penis is reduced. The ointment should be applied in a small layer on the glans. Since the nerve endings are anesthetized, premature ejaculation is difficult, as no external stimuli are transmitted.
---
Buy premature ejaculation tablets online
If you suffer from premature ejaculation and want to buy Priligy or the Emla Cream online, you can now order a prescription online at Apomeds. Select the desired treatment and fill in a medical questionnaire about your health history. Your answers will be reviewed by our EU-licensed doctors. After you select the treatment and our doctor decide the treatment is suitable for you, we will send the prescription directly to a mail-order pharmacy. You will receive the medication directly to your door, within 48 hours! For more information on how Apomeds works, please click here.
---
More information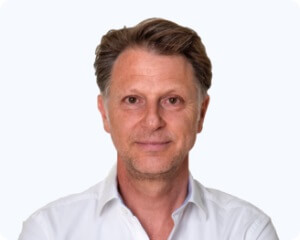 Dr. med. Christoph Pies, born in 1970, studied medicine in Bochum and Düsseldorf before he found his true calling as an urologist in a Cologne clinic.Staying abroad has taken him to clinics in Switzerland and the USA (Houston, New York, and Los Angeles). After training as a specialist and senior physician, he became an urologist in 2004, near Aachen. He has additional qualifications in Andrology and Medicinal Tumor Therapy.
Last reviewed: 23.10.2020