---
Birth control pills
When the birth-control pill was introduced to the international market in 1960, the possibility of simple and reliable contraception impressed people, especially in industrialised countries. This had a great influence on how women dealt with their own sexuality. The invention of contraception with the pill was revolutionary, especially for women, and created a whole new freedom for couples. Are you too busy to see your GP? Simply order your contraceptive pill online at Apomeds in the UK. You can reorder you combined pill or get a prescription for a mini pill. Just fill in a brief questionnaire and a EU-licence doctor will review your request and check if you can take your preferred pill.
---
The advantages and disadvantages of the pill
The birth-control pill is a medicine. Like any medication, it can have side effects in addition to the desired effect. The pill, as a highly effective hormone preparation, is not suitable for every woman. This is exactly why it requires a prescription and must be prescribed by a doctor who decides whether the pill is suitable.
---
The advantages
Almost 100% protection against pregnancy from the first day of use.
Regulated menstruation: regular and not- too- heavy bleeding.
Alleviation of menstrual cramps: strong reduction of menstrual pain and abdominal cramps.
Positive effects on the complexion in case of hormonal puberty, acne, and general skin impurities.
Reduction of premenstrual syndrome associated with migraine, depression, pain, increased sensitivity, irritability and depression.
Maintaining fertility: even after many years of use, women become pregnant relatively quickly after stopping the pill.
---
The disadvantages
No protection against sexually transmitted diseases.
The costs: every month the woman bears the costs for the preparation.
The birth-control pill must be taken at the same time every day.
The side effects of the pill, such as weight gain and sexual listlessness, are further explained in the text below.
It should not be taken during breastfeeding, as the hormone preparation may pass into breast milk (except for Cerazette).
The risk of thrombosis and embolism increases, especially among smokers.
---
Oral contraceptives at Apomeds
Apomeds, has set itself the target of improving women's health. We want to make it easier for women to take the birth-control pill and save the time-consuming visit to the doctor and pharmacy.
---
Which oral contraceptives do we offer?
---
Contraception with the pill can have the following side effects:
nausea
vomiting
weight gain
migraine
feeling of tension in the breasts
mood swings
libido reduction
In rare cases, worse side effects such as thrombosis, high blood pressure or liver dysfunction may occur. In order to reduce the risk of thrombosis, a birth-control pill with a low oestrogen dose is used nowadays. For example, the micro- pill is an optimal solution in this case.
---
Contraindications and interactions of the pill
Contraception with the pill is unsuitable for women with previous or existing thromboembolic diseases such as genetic predispositions to increased blood clotting and previous thrombosis of the deep veins of the legs, pulmonary embolisms, cardiovascular diseases and strokes. Women with chronic liver disease, high blood pressure, severe diabetes mellitus and vascular changes, should not take oral contraceptives, but this should be discussed with your doctor. Women over 35 years and smokers should definitely consider medical advice before taking the birth-control pill.
---
What is the Progestogen only pill ?
POP or Progestogen only pill are used to prevent pregnancy. The main difference between them and other similar pills is that Progestogen only pill contain one hormone. There is no estrogen in these types of pills. At Apomeds, you can find a variety of such products, at affordable prices. Please note that all birth control pills are available only through a follow-up prescription.
The mini-pill contains the hormone progesterone, but not estrogen, unlike combination birth control pills. When taken correctly, it is over 99% effective at preventing pregnancy. In order for the drug to work, you need to take it exactly as instructed by your prescribing physician. Also, read the Patient Leaflet information to learn more about the side effects, contraindications, and interactions.
How does Progestogen only pill work?
The Progestogen only pill thickens the mucus in your cervix, stopping sperm from reaching the egg. The mechanism varies, depending on the dose. However, the role of the pills is the same. For example, very low progesterone-only contraceptive pills rely mainly on the effect of thickening the cervix mucus. On the other hand, the intermediate dose, such as Cerazette, inhibits ovulation in 97-99% of cycles. Cerazette is a desogestrel pill that stops the release of an egg from the ovary.
How to take Progestogen only pill
There are 2 types of progestogen only pill
The 3-hour progestogen only pill must be taken within 3 hours of the same day, each day. The 12-hour progestogen only pill , also called desogestrol pill, must be taken within 12 hours of the same day. You should take the pill for a 28 day-long period. Do not take a break between the packs. As soon as you finish one, start a new pack. Ask your prescribing physician for more details on how to take the drug correctly and enjoy its effectiveness.
Advantage and Disadvantage of Progestogen only pill .
The advantages
The pill only uses one hormone
u can use it when you are breastfeeding
Its safer to use for women over 35 and if you smoke
can be taken if you can't tolerate estrogen
Disadvantage
You may not have regular periods while taking it.
The periods could be lighter, or stop or you get irregular bleeding's.
You need to take it around the same time every day.
How to order contraceptives from Apomeds?
Once you come to our website, request a birth-control pill and complete our convenient online questionnaire, which is reviewed by EU-certified doctors. If you are suitable, you will receive a valid online prescription with which you can order the desired, contraceptive pill online.The EU-licensed doctors with whom we work, will then advise you on the right medication and dosage for you. More information on how Apomeds works can be found here. Please be aware that Contraceptive pills can only be requested via follow up prescription.
---
More information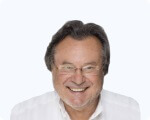 Walter Brinker studied medicine in Cologne. After his specialist training in gynecology and obstetrics and several years as a senior physician, he settled in Remscheid, where he now runs a joint practice with two colleagues. He was educated in the USA, China, Poland, Congo, Zimbabwe and later also taught there. He is also in possession of the American approbation. In Germany he conducts seminars on contraceptives. Through his work abroad, he is also trained in travel medicine and supervises travel groups on exotic trips around the world as a doctor.
Last reviewed: 10.05.2021