What is Cilique?
Cilique is a contraceptive pill that has two sex hormones, namely estrogen, and progesterone. The synthetic hormones are the same ingredients found in the contraceptive pill Cilest. As a result, they have the same effects on your body. Cilest is no longer available on the market, so Cilique is a good alternative if you used Cilest as a contraceptive before. You can order the Cilique pill via a follow-up prescription online at Apomeds!
Cilique uses and available doses
Cilique can prevent you from getting pregnant, by stopping the process of ovulation. Besides, it has other benefits, as well. For example, the micro-pill makes your periods lighter, regular and reduces the menstrual pain. Moreover, it can also significantly reduce premenstrual symptoms. Please note that Cilique does not protect you against sexually transmitted diseases. Only condoms can help reduce those risks.
How does Cilique work?
The hormones in the micro-pill prevent your egg from being released by your ovaries (ovulation). Besides, they also thicken the cervix fluid. To explain, the cervix is the entrance to the womb. By thickening this fluid it is hard for the sperm to enter the womb. The Pearl index of Cilique is 99%, meaning if taken correctly, it provides you 99% protection from getting pregnant.
How to take Cilique?
Take one pill, once a day, by mouth. Do not chew the pill but take water if you need to. Cilique comes in a blister of 21 pills and each pill is marked by the day of the week. It is important to try to take the pills at the same time of the day, every day.
After 21 days, you will finish all the pills in the strip. The next step is to have a seven-day break. During this pill-free break, you will have a withdrawal bleed like your usual monthly period. You are still protected from pregnancy at this time. After that, when the break is over, you need to get a refill and start a new packet. If you take your pill correctly you will see that you start each new strip with the same day of the week.
As mentioned above it's important to take the pill always at the same time, for example in the morning before brushing your teeth, or in the evening, etc. You can also set an alarm to remember easier when to take the pill.
What happens when I miss a pill?
If you miss a pill, don't panic. Take your missed pill as soon as you remember. However, if you miss several pills, read the leaflet carefully to see what you should do next. Missing one pill or starting a new strip late makes the contraceptive pill less effective! You should consider taking an extra form of protection and use a condom.
Cilique Patient Leaflet
Cilique pill side effects
The most common side effects of Cilique are:
Headaches
Stomach problems
Irregular periods
Feeling sick
Occasional side effects include:
Weight gain
Hair loss
Vomiting
Nausea
Rare and serious side effects include:
Blood clots
High blood pressure
Changes in vision
Migraines
If any of these serious side effects occur, tell your doctor immediately. We advise you to read the leaflet for detailed information on Cilique's side effects. Besides, you should inform your doctor about any other symptoms you experience, even if they are not mentioned in the leaflet.
Contraindications
Not all women can take this birth control pill because of its active substances. The micro-pill is typically recommended to young adult women, who have no serious issues and do not smoke. Do not take the mini-pill if you:
Are over 35 years old and smoke a lot
Have high blood pressure
Are overweight
Breastfeed
Had a heart attack
or a blood clot
The complete list of contraindications is available in the Patient Information Leaflet. Tell your doctor about your current health conditions and past health issues before taking Cilique.
Interaction with other drugs
Cilique may interact with other drugs you are currently taking.
Consequently, do not take the pill if you are using:
Antibiotics to treat infections
Heart problems medication
Medication to treat AIDS or HIV Antifungal drugs
The Patient Information Leaflet inside your package contains the full list of interactions. We advise you to read it with careful consideration.
Who can take Cilique?
Cilique is suitable for healthy women. In heavy menstrual bleeding, the drug is also helpful, because it regulates the menstruation and reduces the symptoms. Please note Only take Cilique if it has been prescribed directly to you by a doctor. Not everyone can take it safely.
How to order Cilique online?
If you took Cilique or Cilest before you can simply reorder the contraceptive pill online via a follow-up prescription. Just fill out a medical questionnaire that will be checked by one of our doctors that will issue a prescription We deliver the Cilique in 24h directly to your doorsteps. More information on how Apomeds works can be found here.
Contraceptive Pills at Apomeds
Next to Cilique Apomeds offers the following contraceptive pills via follow up the prescription.
Is Cilique suitable for me?
Cilique is suitable for young adult healthy women who want to be protected against pregnancy. Besides, in heavy menstrual bleeding, the drug is also helpful, because it regulates your menstruation. Moreover, it reduces the symptoms before and during your period. Please note you should only take Cilique if it has been prescribed directly to you by a doctor.
Does the pill make me infertile?
No, Cilique, just like the other birth control pills we offer, does not affect your ability to conceive. After you stop taking the pill, you can get pregnant. Sometimes your period can take a bit of time to get back to normal after you stop taking the pill. However, this will not affect your fertility in the long run.
.
Can I take the pill if I am breastfeeding?
We advise you not to use this medication when you breastfeed. To explain, there is a chance the medication may pass into the milk. It is important to discuss with your doctor if you are planning to breastfeed whilst taking Cilique.
What's the difference between Cilique and Cilest?
Cilique and Cilest are both contraceptive pills and contain the same active ingredients. They have the same effect on your body, Cilique is a newer version and Cilest is better known. The manufacture of Cilest stopped the production in July 2019.
How do I switch from Cilest to Cilique?
From a medical point of view, you can switch between them very easy, as they have the same active ingredients. Both pills have a 21-day strip so you can swap them out for each other and you are still protected against pregnancy.
If you want to switch we recommend finishing the current strip of Cilest with the 7 days pill-free break before starting the new strip of Cilique.
Buy Cilique Online
You may buy Cilique at Apomeds through a follow-up prescription. To clarify, you can order this medication only if you used it, or other similar products, before. For instance, if you used to take Cilest, you can safely change it with Cilique. After our experienced EU-licensed doctors approve your request, you may select the desired product and order it. At Apomeds, your privacy is one of our top priorities. Besides fast shipping, you can count on our discreet packaging and delivery. Buy Cilique online now!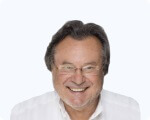 Walter Brinker studied medicine in Cologne. After his specialist training in gynecology and obstetrics and several years as a senior physician, he settled in Remscheid, where he now runs a joint practice with two colleagues. He was educated in the USA, China, Poland, Congo, Zimbabwe and later also taught there. He is also in possession of the American approbation. In Germany he conducts seminars on contraceptives. Through his work abroad, he is also trained in travel medicine and supervises travel groups on exotic trips around the world as a doctor.
Aktualisiert am 02.11.2022