Why should I order the ED Trial pack?
In addition to the most famous sexual enhancer Viagra, there are nowadays a lot more sexual enhancer on the market, although all of them have the same mode of action. In order for you to find out which sexual enhancer is most suitable, we have put together a trial pack containing the best and most prescribed ED medicines in the UK.
Why should I test different sexual enhancers?
As described above, the time to development and duration of erectile dysfunction medications are often different and each patient responds somewhat differently to the medications. It is therefore natural, before a permanent application, to test the drugs. With the ED-trial pack, you now have the opportunity to find the best medication for you.
Which ED medications are included in the trial pack?
Our trial pack includes original Viagra 25mg from Pfizer, Cialis 10mg from Lilly Pharm and Spedra 50mg from the manufacture Menarini. All medications are originals and include the active ingredients Sildenafil in Viagra, Tadalafil in Cialis and Avenafil in Spedra. The dosage is suitable for those who have never taken ED Medications before and each dosage can be adjusted accordingly after being tested.
ED Trial Pack Leaflets
How do sexual enhancers actually work?
Sexual enhancer products subtly relax the blood vessels in the penis. As a result, in sexual arousal, the blood will flow more easily into the penis and an erection will be achieved. All sexual enhancers are based on the so-called PDE-5 inhibitor. An erection is caused by the messenger cGMP, which is released during sexual arousal and dilates the blood vessels. An enzyme is also responsible for the degradation; this enzyme is inhibited by the drug, so that an erection is maintained longer.
Order sexual enhancers online
You can easily start the online diagnose for sexual enhancers online at Apomeds.. A doctor admitted in the EU will look closely at the medical questionnaire and then issue a prescription for you., if you are eligable Apomeds then forwards this electronic prescription directly to a mail-order pharmacy, which discreetly sends the medication directly to your home. Next to our ED Brand Trial Pack, we also have generics like Sildenafil and Tadalafil on our site and a ED Generic Trial Pack. Read more about our medical adisory board,here and read how Apomeds works.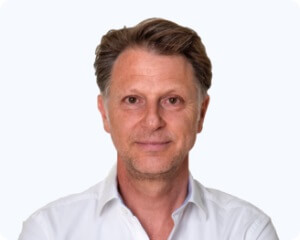 Dr. med. Christoph Pies, born in 1970, studied medicine in Bochum and Düsseldorf before he found his true calling as an urologist in a Cologne clinic.Staying abroad has taken him to clinics in Switzerland and the USA (Houston, New York, and Los Angeles). After training as a specialist and senior physician, he became an urologist in 2004, near Aachen. He has additional qualifications in Andrology and Medicinal Tumor Therapy.
Last reviewed: 23.10.2020
Date published:
Last Modify: