Remedy for hair loss
Men suffering from hair loss can now be more hopeful. The hair-growth remedy Finasteride helps to combat androgenic-related premature hair loss. Alopecia is genetically determined and often takes the form of circular hair loss.
Hair loss causes
Millions of men already suffer from hair loss at a very young age. In most cases the causes are genetic, namely, the hair loss is often passed on from generation to generation. A lot of men can't deal with the loss of their hair since a full head of hair signifies health, youth, and masculinity. Self-esteem is deeply affected. Men who are affected by genetic-related hair loss can be helped with hair-growth medication. One of the medications that appear to be extremely effective is Finasteride.
How does Finasteride work for hair loss?
The drug works by inhibiting the enzyme steroid 5α-Reductase and prevents testosterone from converting into DHT (dihydrotestosterone). DHT influences the cycle of hair growth and accelerates hair loss. The synthetic steroid, finasteride, prevents DHT from speeding up, so the growing hair has more time to develop and become thick again.
Effect and dosage
The hair loss remedy is the generic version of the medication, Propecia. The medication is taken orally, in pill form, which contains 1 milligram Finasteride. Since the bodies of affected men genetically produce too much DHT without the medication, it has to be taken daily, in order to strengthen the hair growth in a consistent way.
It takes a few weeks for the medication to show results because the hair needs some time to grow. Research has already proved the efficacy of the drug with impressive results. For 80% of all subjects, hair loss was stopped and in some test cases the hair became thicker.
Finasteride Leaflet
Side effects of Finasteride
Finasteride may cause side effects. Taking this synthetic steroid could lead, in very few cases, to a diminishment of the prostate, and rarely, to increased production of certain liver enzymes.
Taking Finasteride could also cause depression and decrease libido. If such side effects happen, you should immediately stop taking the pills and consult a physician. Please read the leaflet for detailed information on the side effects, contraindications and drug interactions.
Can I buy Finasteride without prescription?
Because it contains an active ingredient, Finasteride generally is only obtainable by prescription. With Apomeds you have to fill out an online questionnaire, which will be reviewed by licensed EU doctors. If you are suited to it, the medication will be sent from our mail-order pharmacy directly to your home, in a discreet package. Next to Finasteride we also have the original medication known as Propecia on our site.
Can I drink alcohol while taking Finasteride?
No health risks have been associated with this combination, so far. However, heavy drinking can decrease the effectiveness of the medication. We advise you to drink alcohol only if necessary and in moderate quantities.
Does Finasteride make my hair thicker?
Yes, the medication can make your hair grow back stronger and thicker after months of use. However, keep in mind that it is important to not interrupt the treatment, as even a brief break can have a negative impact on the effectiveness of the pill.
How long does the substance stay in my body?
The substance wears off quickly; this is why interrupting the treatment is not a good idea. Typically, its effects get out of your system within seven days. Also, after that period you will begin to see your usual rate of hair loss, as it was before you began taking the pill.
Can I take Viagra and Finasteride at the same time?
While the two drugs do not have any known interactions, you may discuss this treatment possibility with your doctor. Both Viagra and Finasteride contain active substances, so it is mandatory to let your doctor know before combining the two pills.
Order Finasteride online
You must take a pill every day, for a long period, in order to see real results. In the majority of cases, hair loss was stopped and in other cases, the hair become thick again. Finasteride can only be purchased through a prescription. Apomeds connects you to EU-licensed physicians and a mail-order pharmacy. All you have to do is select the treatment and complete a medical questionnaire about your health condition. After you pick the desired product, in case our doctors believe it is suitable for you, we will send it directly to your home, within two working days. You can find more information on how our service works here.
Disclaimer: Please note that the drug shown in the above picture shows one of the possible manufacturers of the drug. We might send you a drug from a different manufacturer. However, all the products comply with EU standards and are a safe option.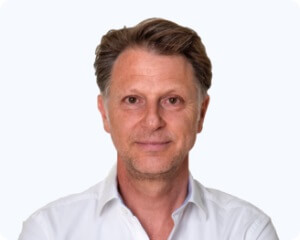 Dr. med. Christoph Pies, born in 1970, studied medicine in Bochum and Düsseldorf before he found his true calling as an urologist in a Cologne clinic.Staying abroad has taken him to clinics in Switzerland and the USA (Houston, New York, and Los Angeles). After training as a specialist and senior physician, he became an urologist in 2004, near Aachen. He has additional qualifications in Andrology and Medicinal Tumor Therapy.
Last reviewed: 23.10.2020