What is Levonelle?
Levonelle is used as a morning-after pill for the prevention of an unwanted pregnancy. The emergency birth-control pill is used in the following cases:
When the conventional contraception method such as a torn condom, failed
If you forgot to take your regular birth-control pill
After unprotected intercourse.
Dosage and intake
Levonelle, manufactured by Bayer, consists of one pill, two pills or three pills, at a total amount of 1500 micrograms levonorgestrel, which are to be ingested together, or at different times, but within 12 to a maximum of 72 hours after intercourse.
According to research, the contraception pill is 95% effective within 24 hours and decreases after 72 hours. The pills are to be taken orally, with water, exactly as instructed by your prescribing physician.
How does Levonelle work?
The morning-after pill contains the active ingredient levonorgestrel, a gestagen that changes the effect of the natural hormone progesterone, which is necessary for ovulation. As a result, ovulation alters and the sperm becomes ineffective.
After taking the pill, you can expect your menstruation to return at the usual time. A late period does not necessarily mean that a pregnancy took place. The morning-after pill is about 95% effective, since statistically only 5 out of 100 women become pregnant after taking the emergency pill.
Levonelle Leaflet
Side effects
As with most medication, taking Levonelle emergency contraception pills can have certain side effects in some cases. Be aware that symptoms such as nausea, stomach ache, vomiting, and a feeling of tension can be signs of pregnancy. If your period is absent for much longer than usual after taking Levonelle, it is recommended to do a pregnancy test and consult the physician.
Common side effects include:
Nausea
Vomiting
Stomach pain
Tension in the breast
Headache
Mood swings
Tiredness
Fatigue
Menstrual and pelvic pain
If any of the above or other side effects occur, tell your doctor immediately. Read the leaflet for detailed information on side effects, contraindications, and drug interactions.
Drug interactions and contraindications
If you have an allergy to the active ingredient present in the pill, do not take this morning-after pill. Also, it is not recommended to take this drug together with a birth- control pill or while having a gestagen-releasing IUD (intrauterine device).
Before taking Levonelle, tell your doctor if you suffer from
Severe liver disease
Asthma
Extreme overweight
Read the Patient Information Leaflet for more information about drug interactions and contraindications.
How long after can the morning-after pill be taken?
You should take the morning-after pill as fast as possible after the relevant intercourse, but no later than five days or 72 hours after. Sperms can live up to five days after intercourse in a woman's body and the egg can become fertilized during that time. The emergency pill can be taken at any time during the menstrual cycle.
Is it possible to buy Levonelle without a prescription?
Since 2015, the morning-after pill can be bought in Britain without a prescription. In order to make sure that you are suited for the medication, the pharmacist will just ask you a few questions about your health. At Apomeds, we also want to get an idea about your general health via a very short online questionnaire. If there are no concerns, we send the order request directly to the mail-order pharmacy. Your order will be sent out right away, and should arrive within 24 hours or maximum 48 hours at your home. Next to Levonelle you can also order the morning after pill ellaOne online at Apomeds.
How do I know if Levonelle worked?
The easiest way to tell if the pill worked is if your period arrives at the time it should. In case your period is more than seven days late, you should take a pregnancy test. However, Levonelle, when taken exactly as instructed, is 99% effective.
What happens if I bleed after taking Levonelle?
Irregular bleeding, or simply spotting, is a common side effect of the pill. There is no reason to worry if you experience it after taking Levonelle. Also, getting your period on time means you are not pregnant.
How many times can I take Levonelle?
Levonelle should not be your main birth control pill, as it is an emergency contraceptive. You should use it only when needed, around two times during a menstrual cycle. Give your prescribing physician all the necessary information to ensure you are taking the pill correctly.
Buy Levonelle online
At Apomeds, we understand that a contraception accident can happen and therefore we want to come to your rescue with a fast solution. On our online platform, you can order Levonelle quickly and in an uncomplicated manner. All you have to do is complete a medical questionnaire about your health and let our EU-licensed doctors determine if this medication is right for you. After that, in case Levonelle is safe for you, the product will be delivered to your home by a mail-order pharmacy and your worries of pregnancy will fade! The process is simple and the order arrives in a discreet package at your home. Please note that the morning-after pill should not be a substitute for a regular contraception method and should only be used in an emergency. Apomeds puts at your disposal a large variety of birth control pills you can use as a regular contraception method, including Mercilon, Loestrin, or Cerelle.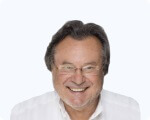 Walter Brinker studied medicine in Cologne. After his specialist training in gynecology and obstetrics and several years as a senior physician, he settled in Remscheid, where he now runs a joint practice with two colleagues. He was educated in the USA, China, Poland, Congo, Zimbabwe and later also taught there. He is also in possession of the American approbation. In Germany he conducts seminars on contraceptives. Through his work abroad, he is also trained in travel medicine and supervises travel groups on exotic trips around the world as a doctor.