What is Priligy?
Ejaculation causes various processes in the central nervous system. Serotonin is one of the messengers that play a special role. The active ingredient found in Priligy, namely dapoxetine, reduces the reuptake of serotonin. The drug is, therefore, a serotonin reuptake inhibitor (SSRI). Dapoxetine delays the ejaculation and ensures when taking shortly before sexual intercourse, more control over the timing of ejaculation.
What is a premature ejaculation?
Premature ejaculation occurs when you are unable to delay or control ejaculation, with the time to ejaculation being individually different. The average duration of sexual intercourse until ejaculation is about 5 minutes. The duration is different from case to case; however, the most important factor is the satisfaction of the participants. You should seek treatment for premature ejaculation if you have ejaculation on average in less than a minute.
How many men are affected?
Premature ejaculation is the most common sexual disorder in men around the globe. It is said that about every third man at some point in his life has to deal with this problem.
How to take the tablets
The timely intake of the prescription drug Priligy can be used to make sexual intercourse longer lasting and so can be enjoyed better for all involved. In order to make the most of the effect, take one tablet around 30 to 60 minutes before engaging in sexual activity.
You can easily take this medicine with meals. However, you should avoid the consumption of alcohol as part of the intake, as its effects can be increased. It is advised to take the Priligy tablets with a glass of water. Priligy Dapoxetine is offered in doses of Priligy 30 mg and Priligy 60 mg.
Priligy review
Tolerability of Priligy was measured in 4224 patients in trials. Generally one can say that Priligy and its active ingredient Dapoxetine is very well tolerated. However, patients should only use the drug if the following criteria are met: A time to ejaculation of less than two or three minutes when premature ejaculation occurs with minimal sexual stimulation, or rather than the patient desires suffering and problems in the relationship as a result of premature ejaculation inadequate control of ejaculation.
Priligy Leaflet
Side effects
Priligy tablets have been on the market since 2009. They are very reliable and effective, but can also cause a few side effects sometimes. The most common symptoms include:
Dizziness
Falling blood pressure when getting up
Nausea
Headache
Diarrhea
Insomnia and/or tiredness
To avoid such situations, always consume the medicine with a glass of water and make sure you are well-hydrated before taking it. Also, avoid consuming alcohol. In some rare cases, the medication can lead to fainting or convulsions, as well as mood changes. If any of these side effects occur, you should seek immediate medical attention.
If any of the above or other side effects occur, tell your doctor immediately. Read the leaflet for detailed information on the side effects, contraindications and drug interactions.
Contraindications and Interactions
Priligy or dapoxetine should be taken with care and only after consulting an experienced physician. Avoid taking the tablets if you have any of the following health conditions:
Heart diseases
Depression and mania
Severe liver disorders
Also, do not mix Priligy tablets with:
Simultaneous use of MAO inhibitors (medicines for depression)
Taking psychotropic drugs
How long does it take for Priligy to work?
In general, the tablets start to work very quickly. It is not advised to take it daily, but rather only when needed. Take one tablet by mouth, with a glass of water, 1 to 3 hours before you have sex.
Can I combine Viagra with Priligy?
Because both Viagra and Priligy contain active ingredients, we advise you to not mix them before talking to an experienced physician first. They can lower your blood pressure and cause unwanted side effects.
How long does the effect last?
The active ingredient of Priligy, dapoxetine, is rapidly eliminated from your system. The effect lasts for about 1.4 hours for both doses, namely 30 mg and 60 mg.
Can I take Priligy with alcohol?
We advise you to avoid the consumption of alcohol while taking this medication. To explain, the effects of alcohol, such as dizziness, feeling sleepy or sick – may be increased by the tablets. Moreover, alcohol can increase the risk of experiencing more severe unwanted side effects.
Is Priligy a safe medication?
Yes, this drug is generally a very safe premature ejaculation treatment. If you take it exactly as instructed and read the contraindications & interactions, there should be no problem. Although they happen very rarely, you may experience side effects when taking this pill. The most common symptoms include dry mouth, nausea, insomnia, and an upset stomach. Contact your doctor if these symptoms do not go away.
Buy Priligy tablets online
You can buy Priligy in the UK online, by ordering it at Apomeds. We are an EU-regulated and registered medical platform. You do not necessarily need a prescription from your doctor to purchase this medication. Many men avoid visiting a physician for this problem, or simply have no time. The easy solution is to order it online. Using an online prescription, you can buy the medication from the comfort of your home. To do so, please select the treatment and fill out the online medical questionnaire on our website. After you opt for the desired medication, we will send it to your home, discreetly packaged, along with the online prescription. Apart from Priligy, we also offer the Emla Cream as an effective premature ejaculation treatment. For more information on how Apomeds works, please click here.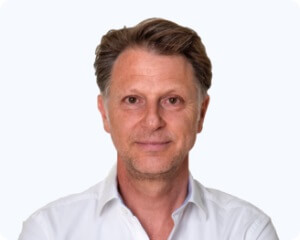 Dr. med. Christoph Pies, born in 1970, studied medicine in Bochum and Düsseldorf before he found his true calling as an urologist in a Cologne clinic.Staying abroad has taken him to clinics in Switzerland and the USA (Houston, New York, and Los Angeles). After training as a specialist and senior physician, he became an urologist in 2004, near Aachen. He has additional qualifications in Andrology and Medicinal Tumor Therapy.
Last reviewed: 23.10.2020