Treatment against hair loss
Hair loss at a young age is a problem that an increasing number of men are facing. An effective medication against male hair loss at an early age, namely between 18 to 41 years, is Propecia. This medication fights genetic-related hair loss and can, in some cases, reverse the trend.
How can it help with androgenic alopecia?
For men, hair loss is in most cases genetic. When men have circular hair loss, while still relatively young, it indicates that it is genetic-related hair loss, also known as androgenic alopecia. This kind of hair loss is effectively treatable with the hair growth drug, due to the fact that it contains the synthetic steroid finasteride. The active ingredient decreases the production of the enzyme dihydrotestosterone in the man, which represents the hormone that causes the hair to have a shorter growth period and as a result, falls out faster. When you take Propecia, the growth period of the hair can be increased, which leads to a recovery in hair density within weeks.
Effect and dosage of Propecia
The effect of this medicine has been successfully researched. Over 80% of all subjects were able to stop hair loss and 60% were even able to gain more hair density. Since the growth period of the hair for men with androgenic alopecia is shortened and oversensitivity of the hormone dihydrotestosterone (DHT) exists, a distortion of the hair occurs on top of the head. However, the hair roots are still intact, making it possible for the hair loss to be stopped. In some cases, it can even be reversed. Take on tablet or Propecia daily, on an empty stomach, or after a meal. Propecia contains 1 milligram Finasteride per pill.
The hair growth remedy for men
More and more men count on the hair growth medicine Propecia since genetic-related hair loss is very common. The medication tackles the issue of sparse hair at the root, where the active agent, finasteride, stimulates the hair to have a longer growth period. As a result, the hair stays in the growth stage longer, falls out later and becomes denser again.
Propecia Leaflet
Side effects of Propecia
Like all other medications, this treatment is not free of occasionally-occurring side effects. It can happen, in rare cases that sudden strong hair loss occurs. Weight loss can also be a side effect that can be caused by Propecia.
In very rare cases your sex drive can decrease and depressive moods can appear. Should you observe such symptoms, stop taking the medication immediately. Also, if any of the above or other side effects occur, tell your doctor immediately. Read the leaflet for detailed information on the side effects, contraindications and drug interactions.
Can you buy it without a prescription?
Propecia is only available by prescription and if you want to buy it you must present one. If you want to take Propecia, you can consult our physicians, who will fill out a prescription for you and the mail-order pharmacy will send you the medication to your home. In addition to Propecia, with the active ingredient finasteride, we also carry the generic version Finasteride in our range.
How long does it take for Propecia to work?
It typically takes three to four months to see the first results of the medication. However, you will see significant results after nine months – one year of use. To explain, hair follicles require a lot of time to produce new hairs, so you can't see any results right away.
Does Propecia work?
Yes, Propecia is a very effective hair loss treatment if you take it continuously. Please note that the effects of the medication will disappear when you stop using it.
Does the medication cause erectile dysfunction?
The FDA warns that this drug may cause erectile dysfunction and other sexual problems, like reduced libido. This happens due to the fact that finasteride, the active ingredient found in the medication, reduces male hormone activity.
Is Propecia safe to use over the long term?
Yes, it has been proven that this medication is safe to use over the long term. For example, the Prostate Cancer Prevention Trial study of almost 19,000 men who used the drug for seven years showed that there are no long-term consequences.
Buy Propecia online
Fight now against hair loss and order this effective treatment! Propecia has proven itself very effective against hair loss. Select the treatment, fill out our short questionnaire about your medical history and select the desired product. In case our EU-licensed doctors believe it is a safe treatment for you, we will have a mail-order pharmacy deliver the order to your home within 48 hours. For more Information on how Apomeds works, please click here.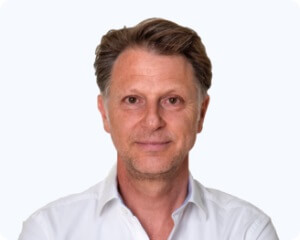 Dr. med. Christoph Pies, born in 1970, studied medicine in Bochum and Düsseldorf before he found his true calling as an urologist in a Cologne clinic.Staying abroad has taken him to clinics in Switzerland and the USA (Houston, New York, and Los Angeles). After training as a specialist and senior physician, he became an urologist in 2004, near Aachen. He has additional qualifications in Andrology and Medicinal Tumor Therapy.
Last reviewed: 23.10.2020