What is Sildenafil?
Sildenafil Citrate is the active ingredient found in Viagra, the famous pill that treats erectile dysfunction in men's health. Moreover, in 2017 Viagra's patent expired, allowing other companies to create a generic version. As a result, Sildenafil is also the generic version of Viagra. The main difference between Sildenafil Teva and its brand counterpart is the price, since generic versions are typically cheaper.
Sildenafil uses
Sildenafil tablets are generally used to treat erectile dysfunction (ED) and premature ejaculation. However, it has other uses, as well. For example, if you suffer from pulmonary arterial hypertension (PAH), this drug can help reduce the high blood pressure. To clarify, PAH happens when there is high blood pressure in the vessels carrying blood to your lungs. Common symptoms you may experience include nausea, shortness of breath, and tiredness.
Please note that this medication does not protect you against sexually transmitted diseases. To be safe, use a condom for that.
How does Sildenafil work?
To begin with,
erectile dysfunction
happens when the arteries that carry blood to your penis are too narrow. When it activates, Sildenafil relaxes the blood vessels and increases blood flow to certain areas of your body, namely, your penis. Consequently, you can get and maintain an erection. Besides, it also increases the duration of sexual intercourse before you ejaculate. Keep in mind that the drug is efficient only if you are sexually aroused!
How do I take Sildenafil tablets?
First, this is a prescription medication. This means it should be taken as prescribed to be effective. You should take Sildenafil tablets up to 1hour before having sexual intercourse. Swallow the tablets with some water. Only take 1 Sildenafil tablet per day.
Available dosages & the usual dose of Sildenafil
You can find Sildenafil citrate tablets in various dosages, namely: 25 mg, 50 mg, and 100 mg. Your doctor should prescribe you a dosage based on your age, body, and needs. In general, the initial recommended Sildenafil dosage is 50 mg. Depending on how you react to it; you may decrease the dose to 25 mg, or Sildenafil 100 mg. You should not take the Sildenafil 100 mg tablet from the beginning unless you get approval from a doctor.
How long does Sildenafil last?
Take the pill 30-60 minutes before you engage in sexual activity. After the intake, the substance can stay in your body for about four to six hours. If you think the pill does not offer the desired results, discuss with your doctor about increasing the dosage. Also, remember that certain factors can affect the results. For instance, grapefruit juice, heavy meals, pomegranate or alcohol can delay and decrease the pill's effect.
Why is Sildenafil cheaper than Viagra?
Sildenafil is cheaper than original Viagra because Viagra is a brand name. It was patented by Pfizer. The patent has run out and anyone can manufacture Sildenafil generics. Generics and brand name medications have the same active ingredients and are held to the same medical standards, the only thing you're paying extra for with Viagra is the name.
Main treatment information
| | |
| --- | --- |
| Product Name: | Sildenafil |
| Active Ingredient(s): | Sildenafil |
| Manufacturer: | Teva |
| Available Dosage: | 25mg, 50mg, 100mg |
| Drug class: | PDE5 inhibitor |
| Exemption: | Subject to medical prescription |
Is Sildenafil 100mg right for me?
The dosage depends on your age and medical condition. There are 3 different dosages available. Sildenafil 100mg, Sildenafil 50mg and Sildenafil 25mg. We recommend starting with 50mg. The dose can be increased to 100mg or decreased if it was too strong or if you experienced side effects.
Sildenafil reviews
The Sildenafil reviews are identical with Viagra's reviews, as the main ingredient is the same. In a number of clinical trials, the effectiveness has been proven. Patients who use Sildenafil report positive results and some say that it continues to have an effect the next morning!
Sildenafil Leaflet
Sildenafil side effects
Like any other drug, Sildenafil may occasionally cause unwanted effects in men.
The most common side effects include:
headaches
hot flashes
dry mouth
indigestion (dyspepsia)
redness of the skin (erythema)
a stuffy nose
low blood pressure
If any of the above or other side effects occur, tell your doctor immediately. Read the leaflet for detailed information on the side effects, contraindications and drug interactions.
Contraindications and Interactions with other medications
In case of an allergy to Sildenafil, the drug must not be taken.
Interactions might occur when taking the following active substances and medications:
The ingestion of nitro-based vasodilators or alpha-sympatholytic agents
When taking active substances such as Erythromycin, Clarithromycin, and Telithromycin, the Sildenafil dose should be reduced
In case of an intake of Ketoconazole, Itraconazole and Ritonavir due to a HIV infection, the drug must be avoided
With Nefazodone (antidepressant) and the acid blocker Cimetidine, the Sildenafil dose should be reduced as well.
Can Sildenafil be bought over the counter?
You can buy Sildenafil UK over the counter from certain online pharmacies. However, you should know that they are not licensed, nor safe. This medication is sold only via a prescription. To explain, the active ingredient can interact with other medications you are taking, or aggravate health issues you have. Subsequently, you should buy Sildenafil online only from reliable pharmacies, which provide it only through a prescription.
Sildenafil the Viagra generic
In 2013, Pfizer´s patent for Viagra expired. Until then, the company was the only manufacturer of the drug Viagra. Now, other manufacturers may offer the drug as well, with the same active ingredient named Sildenafil. The difference between the generic and the original Viagra is reflected in the price. The quality of generic Viagra is strictly controlled.
Disclaimer: Please note that the drug shown above in the picture indicates one of the possible manufacturers of the drug. It may be that we send you a drug from a different manufacturer. All products comply with EU standards.
Can women take Sildenafil?
The erectile dysfunction drug like Sildenafil or its brand brother "Viagra" caused much attention amongst women. The question was first raised in the New York Times article. Even Samantha from Sex and City used it as a sexual enhancer in one of the episodes. Nevertheless, despite the NYT naming Sildenafil Viagra effect "receptive" and "sensitive", gynecologists do not recommend women to take it. Still, some women report the increase of blood flow into the genitals. The problem is that the increase in the bloodstream in the groin area causes a penis to be filled with blood. Therefore, a man can have an erection and satisfy a woman. That's how doctors treat male impotence.
Buy Sildenafil online
You can conveniently buy the sexual enhancer online at Apomeds, a regulated health platform. Many men would like to avoid visiting the doctor for this problem or they just have no time for it. There is a simple solution: the online prescription. Using an online prescription, you can easily buy Sildenafil safe from home and get quality medications delivered!
Is Sildenafil as good as Viagra?
By reading a Sildenafil review and a Viagra one, you will notice that patients are pleased with both medications. This is because, in a way, the two drugs are the same. To clarify, they have the same effect, uses, and precautions. The only notable difference between them is the price. Sildenafil, the generic drug, is much cheaper than Viagra, the brand version.
Is it safe to take 100 mg of Sildenafil?
Sildenafil Citrate tablets 100 mg do not harm you in any way if this is the dosage prescribed to you. In general, the initial recommended dose is 50 mg. Based on how effective it is; your doctor will either decrease it or increase it to Sildenafil 100 mg UK.
Does Sildenafil work?
Yes, if you take it correctly, exactly as instructed, the pill is an effective treatment for impotence. Also, you should avoid all the factors that may delay or affect its effectiveness. In this list, you can include alcohol, grapefruit juice, pomegranate, recreational drugs, and fat meals.
Is sildenafil safe to take?
Yes, because you can get it exclusively through a prescription, it is a safe drug. To clarify, when you order it, you will have to complete a short questionnaire about your health condition. In this way, a licensed doctor will look for contraindications and interactions. For example, if you are taking antibiotics at the time of the request, the doctor will suggest not taking Sildenafil. Antibiotics and other drugs can interact with the tablets and make you experience unwanted side effects.
Also, certain health issues are contraindicated with this drug. If you have any of them, you can't use the tablet. Do not take Sildenafil if you have:
Heart diseases
Liver problems
Low blood pressure
We advise you to read the Patient Information Leaflet and carefully check the drug's full list of interactions & contraindications.
Buy sildenafil online at Apomeds
Simply choose the treatment and fill out a short medical questionnaire. Our EU-regulated doctors will review your answer and issue a prescription online. After that, an EU-certified pharmacy will ship the medication in discreet packaging, directly to your door. For more information on how the service works click here. Read more about our medical advisory board.
More information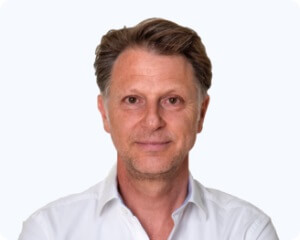 Dr. med. Christoph Pies, born in 1970, studied medicine in Bochum and Düsseldorf before he found his true calling as an urologist in a Cologne clinic.Staying abroad has taken him to clinics in Switzerland and the USA (Houston, New York, and Los Angeles). After training as a specialist and senior physician, he became an urologist in 2004, near Aachen. He has additional qualifications in Andrology and Medicinal Tumor Therapy.
Last reviewed: 23.10.2020
Date published:
Last Modify: