What is Viagra?
Viagra is a prescription drug used to treat Erectile Dysfunction in men. The active ingredient found in Viagra, sildenafil, is the one that helps you get an erection. To explain, sildenafil relaxes the blood vessels in the penis, improving blood flow to that particular area of your body. The drug is only effective if you are sexually stimulated.
How does Viagra work?
Viagra, respectively sildenafil, is a PDE5 inhibitor. To clarify, the active substance in Viagra inhibits the enzyme PDE5. By delaying the release of PDE5, the messenger, namely the cGMP enzyme, remains active long enough for you to get and keep an erection. Viagra itself does not make you get an erection. You need to be sexually aroused for the pill to work.
Viagra uses
Viagra uses, available dosages & price You may use Viagra to treat erectile dysfunction symptoms and improve your overall sexual activity. Moreover, this drug is also used to treat some forms of pulmonary arterial hypertension (PAH). Please note that this medication does not protect you and your partner against sexually transmitted infections. You need to use a condom to prevent that.
How to take Viagra
You should take one tablet, by mouth, about 30 to 60 minutes before sexual intercourse. Take the medication with plenty of fluids, with or without food. However, keep in mind that heavy meals can delay the effect of the drug. After you take the pill, the effect will set in after about 30 to 60 minutes. The substance will remain in your bloodstream for about 4-5 hours. During this time, you will get an erection in response to sexual stimulation. It's important to know that Viagra is more effective if you take it on an empty stomach. Also, avoid combining it with alcohol or grapefruit juice. To clarify, these factors can delay or even diminish the effect of the pill. Do not exceed the recommended daily dose of one tablet. You should check the result and always consult with a doctor before changing the dose. If the effect was too strong the first time, then you may need to decrease the dosage and vice-versa.
How to pick the right dosage
If you take Viagra for the first time, we recommend taking Viagra 50 mg. If the desired results are not reached after taking Viagra 50 mg 3-4 times, you can try 100 mg. However, if you can't get and maintain an erection after repeated intake of 100 mg, please contact a doctor. In general, you should never exceed the daily dose. Read the package leaflet carefully before using this drug. Avoid drinking alcohol with the medication. Viagra from Pfizer is available as a film-coated tablet in 25 mg, 50 mg or 100 mg dosages.
Who can take Viagra?
Viagra is a prescription drug for the treatment of erectile dysfunction that means it is only suitable for men. Women should not take Viagra. Viagra is a prescription drug and only men over 18 years age can ask for a prescription from the doctor.
Main treatment information
| | |
| --- | --- |
| Product Name: | Viagra |
| Active Ingredient(s): | Sildenafil |
| Manufacturer: | Pfizer |
| Available Dosage: | 25mg, 50mg, 100mg |
| Drug class: | PDE5 inhibitor |
| Exemption: | Subject to medical prescription |
Viagra Leaflet
Side effects
Like any drug, Viagra may occasionally cause unwanted side-effects in men.
The most common side-effects include:
Headache
Hot flashes
Dry mouth
Indigestion (dyspepsia)
Redness of the skin (erythema)
Stuffy nose
Low blood pressure
In rare cases, the vision might be impaired. If this is the case, consult a doctor immediately. If any of the above or other side effects occur, tell your doctor immediately. Read the leaflet for detailed information on the side effects, contraindications and drug interactions.
Interactions
Because of its active ingredient, sildenafil, the drug can interact with other medications. First of all, in case you have an allergy to sildenafil or other medication, avoid this sexual enhancer. Also, interactions might occur with the following medications:
With the ingestion of nitro-based vasodilators or alpha-sympatholytic agents
When taking active substances such as Erythromycin, Clarithromycin, and Telithromycin, the Sildenafil dose should be reduced With Nefazodone (antidepressant) and the acid blocker Cimetidine, the Sildenafil dose should be reduced as well Medicines for an enlarged prostate.
In combination with sildenafil, your blood pressure may drop drastically for a short time.
Drugs for HIV, such as Ketoconazole or Itraconazole; as well as medications for Hepatitis C, like Telaprevir and Boceprevir. To explain, these drugs can raise the Sildenafil quantity inside the blood.
If you suffer from arterial hypertonia and take medications like Bosentan, the effect can become stronger and cause serious problems.
Viagra should not be taken together with a large amount of alcohol.
Contraindications
Viagra is not suitable for all men. The following health conditions are contraindicated with it:
Heart diseases
Liver problems
Low blood pressure
High blood pressure
Irregular heart rhythm
Heart attack
Hearing loss
Chronic heart failure
A stroke
Penis deformations
Leukemia
To see the full list of contraindications, please consult the Patient Information Leaflet. Also, you must talk to a doctor before taking Viagra to see if it is right for you.
Where can I buy Viagra UK?
Viagra can be purchased via the Apomeds health platform. Fill out an online questionnaire about your health and medical history. After that, your answers will be checked by a license EU-doctor. If you are eligible to take this medication, we will send you the product and prescription directly to your home. On our website, you can find the original Viagra from Pfizer, the new Viagra Connect, and generic Viagra sildenafil.
How much does Viagra cost?
Branded Viagra is around 10 to 17 Pound per pill, depending on various factors, such as shipping. We advise you to not purchase the drug without a prescription, as you can get counterfeit Viagra. This version might not have the same ingredient as the branded medication and can endanger your health. One indicator you should pay attention to is the price. For example, dumping prices are an indicator that you purchased fake Viagra.
Can you buy Viagra over the counter?
Pfizer's over the counter Viagra is called Viagra Connect and is available since 2017 in Great Britain pharmacies without a prescription. Viagra Connect has 50mg of Sildenafil and can be bought over the counter or online.
Buy 100% genuine Viagra pills at Apomeds
To order Viagra on our platform you need to fill out an electronic medical questionnaire. Our EU-regulated doctors will review your answers to see if this treatment is right for you. In case it is, you may select the desired product and we will issue you with a prescription. After that, an EU-certified pharmacy will ship 100% genuine Viagra, in discreet packaging, directly to your door.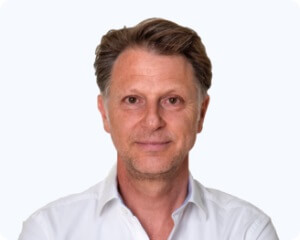 Dr. med. Christoph Pies, born in 1970, studied medicine in Bochum and Düsseldorf before he found his true calling as an urologist in a Cologne clinic.Staying abroad has taken him to clinics in Switzerland and the USA (Houston, New York, and Los Angeles). After training as a specialist and senior physician, he became an urologist in 2004, near Aachen. He has additional qualifications in Andrology and Medicinal Tumor Therapy.
Last reviewed: 23.10.2020