What is Yasmin?
Yasmin is a hormonal contraceptive pill manufactured by the pharmaceutical company Bayer. It is the most popular contraceptive and is 99 percent effective. This means that only one in 100 women may become pregnant in the first year of using Yasmin. The pill is particularly well-tolerated by young women and girls starting to take birth control pills for the first time.
Yasmin uses
Yasmin is a widely used birth control pill, but apart from preventing pregnancy, it has an additional selection of health benefits. For example, the pill regulates your menstrual cycle, promotes ovarian health and protects you against noncancerous growths on your breasts. Also, it reduces the risk of anemia and ovarian cancer.
How does Yasmin work?
The combination pill consists of two hormones: a substance related to the female sex hormone progestin, and a substance related to the female sex hormone estrogen. Through these active ingredients, Yasmin works by inhibiting the release of an egg during your menstrual cycle. In other words, this contraceptive pill prevents ovulation. Also, it makes it more difficult for sperm to reach the egg and attach itself to the uterus. Please note that this oral tablet does not protect you against sexually transmitted diseases. To reduce the risk of disease and infections, always use a condom when engaging in sexual activity.
How to take the Yasmin pill
Because Yasmin is a prescription drug, we advise you to take it exactly as instructed by your doctor. Generally, the recommended dose is one tablet, taken by mouth, at the same of the day. The medication is a single-phase pill, containing 21 pills with the same dosage per pack. When the 21 days period is over, take a seven-day break, when the menstruation takes place. After that, you may start a new pack, even if you are still bleeding.
Some packages contain 7 reminder pills (without hormones), at the end of the pack. For the 28-tablet variant, take a reminder pill per day, for 7 days in a row, only after you have taken the last active pill.
What to do in case you forget to take a pill
First of all, forgetting to take the pill increases your chances of becoming pregnant. However, if you miss one pill, take two pills on the day you remember. After that, continue taking one pill per day, as usual, for the rest of the pack.
In case you miss taking the contraceptive two days in a row, then take two pills per day, for two days. Consult the package leaflet for instructions on what to do in other circumstances. Also, we advise you to call your doctor for further clarification.
Yasmin Leaflet
Yasmin side effects
Conventional oral contraceptives can cause gain weight, but Yasmin has been shown to increase weight by way of ideal hormonal dosing. Besides, the estrogen is designed to be well-absorbed by the female body. This reduces side-effects, while still providing the same safety as conventional combination pills.
Frequent side-effects:
Nausea
Intermenstrual bleeding
Headache
Breast tenderness
Migraine
Discharge
Vaginal mycosis
Occasional side-effects:


Lowered blood pressure or high blood pressure
Acne
Change in libido
Rash
Itching
Depression
Fatigue
Rare side-effects:
Fluid secretions of the mammary glands
Asthma
Hearing loss
Thrombosis
Get medical help right away if any of these rare side effects occur, or you experience a side effect for a prolonged period. Read the Patient Information Leaflet to see the full list of possible side effects.
Yasmin Interactions with other medications
Since Yasmin pills contain two active substances, they can interact with other medications. To explain, this may affect the effectiveness of the medication or increase the risk of serious side effects.
To begin with, do not take this contraceptive if you have an intolerance to any of the active ingredients. Discuss with your doctor and run all relevant tests to ensure Yasmin is a safe choice for you.
On the other hand, certain drugs are known to interact with birth control pills. For instance, the following medications interact with Yasmin:
Heart problem drugs
Antibiotics
Antifungal drugs
Drugs that increase your potassium levels
Drugs used to treat HIV
For a comprehensive presentation of the drugs, please read the package leaflet. Furthermore, make sure your prescribing physician knows about all medications you use.
Contraindications
Yasmin must not be used if you suffer from certain health issues. Also, birth control pills should generally be taken by women who are non-smokers. To explain, smoking increases the risk of severe side effects. If you are over 35 years of age and a heavy smoker, do not use this medication.
The exclusion of the following acute and previous illnesses must be clarified with the doctor before taking the pill:
Heart diseases
Liver diseases
Diabetes
Migraine
Hearing loss
Consult the Patient Leaflet for all known contraindications.
Is Yasmin suitable for all women?
Due to its high tolerability, this pill is suitable for young adult women. Because it has the same hormone combination in every tablet and cannot be confused, it is ideal for beginners. As mentioned above, Yasmin is not recommended if you have serious health issues or if you are a heavy smoker.
Order oral contraceptives at Apomeds
Typically, the prices of birth control pills are not covered by health insurance. This is a major inconvenience, especially in the case of young women. Luckily, ordering Yasmin online is more cost-effective and easier. At Apomeds, the process takes only a few moments!
We understand that before prescribing this medicine, women should be checked for suitability. Apomeds connects you to certified online pharmacies and EU-accredited physicians. Our experts check your completed questionnaire for contraindications and interactions. Moreover, as a safety measure, we issue only follow-up prescriptions for birth-control pills. If you never used this kind of pill, you need to get a physical exam from your doctor first.
In addition to the contraceptive pill Yasmin, we also have the following birth-control pills in the range:
When will I get my period?
For the 28 tablets package, you should get your period during the 7 days of inactive tablets. Also, in case you are using the 21 tablets package, your period should come during the 7-day break.
Is it safe to use Yasmin without taking a break?
There are no serious health risks if you continuously take Yasmin, but we advise you to get your period every 4 months. To explain, in case you don't take a break, you will have breakthrough bleeding at irregular times. By having the planned breaks, you will reduce the spotting bleeding and will know exactly when to expect your period.
Does Yasmin make you gain weight?
Changes in weight and appetite are two side effects of Yasmin. Although chances are very small, you may experience weight gain as a side effect.
Can I have unprotected sex during the first month of treatment?
Yasmin will prevent pregnancy, but will not protect you against sexually transmitted diseases, including AIDS. Using a condom is the only way to protect you and your partner from these diseases. By all means, do not use a backup birth control method if you have unprotected sex.
What should I do in case I miss taking a pill?
Yasmin may not be as effective if you forget taking a pill, especially if it is among the first/last few in a pack. However, if you do miss one, take it as soon as you remember. Eventually, take the next pill at your regular time.
Buy Yasmin online
You can now order a follow-up prescription for the contraceptive pill, Yasmin, online. First, you will have to fill out a short questionnaire. Your answers will be reviewed by the licensed doctors and specialists we work with. Provided Yasmin is suitable for you and the request gets approved, you may click on the medicine and order it online. After that, we will send the contraceptive pill discreetly packed, directly to your house. Read more information on how Apomeds works here.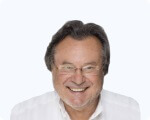 Walter Brinker studied medicine in Cologne. After his specialist training in gynecology and obstetrics and several years as a senior physician, he settled in Remscheid, where he now runs a joint practice with two colleagues. He was educated in the USA, China, Poland, Congo, Zimbabwe and later also taught there. He is also in possession of the American approbation. In Germany he conducts seminars on contraceptives. Through his work abroad, he is also trained in travel medicine and supervises travel groups on exotic trips around the world as a doctor.
Last reviewed: 10.05.2021