---
Online prescription services and treatments in the EU
There are more and more online pharmacies and online health platforms being found in the net. Many of these sites promise to ship prescription drugs without a prescription, especially in the field of sexual enhancement and potency drugs, some of them are dubious websites that should be avoided. On the other hand, there are also reputable providers on the Internet, that send medication with a prescription directly to your doorsteps, which is especially for patients with chronic or potency problems a big relief, since it spares the waiting line at the doctor and in the local pharmacy and sometimes the embarrassment at the doctor's office.
---
---
But how exactly does the legal situation look like and what does a serious provider have to show so that you can safely order prescription drugs online?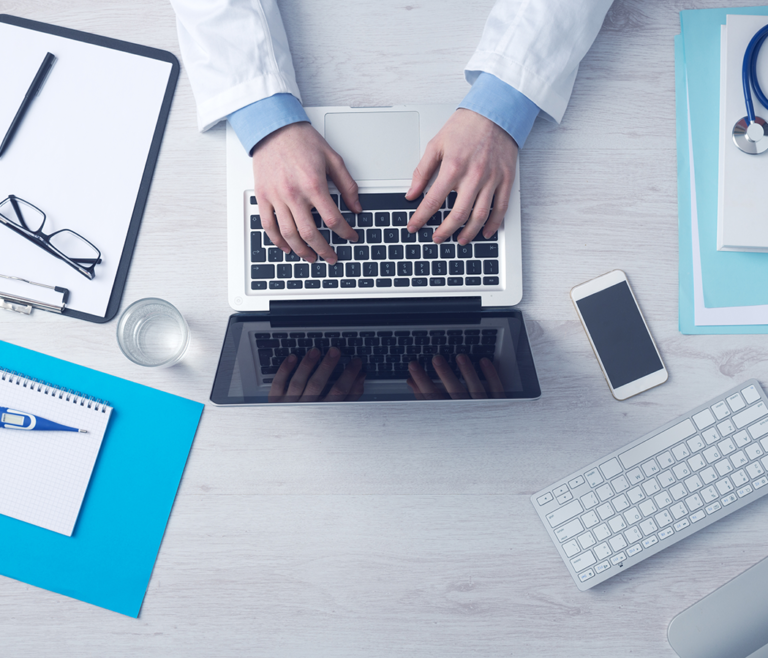 Let's take a closer look at the legal situation. The legal situation can be described as follows. EU citizens have the right to access health care in each EU country. This is partly due to the principle of freedom to provide services and work in the EU.
In each country, there are so-called "National Contact Points" set up, to provide information and assistance to patients in cross-border health issues. A list of these "National contact points for cross-border health care in other EU countries" can be found here.
Amongst these contact points of the respective member state you will find for example which health service provider you can contact and whether he / she is entitled to settle with the local health insurance company directly, whether he or she exclusively works on a private account, what regulations apply to the protection of your data and if you have a right of access to your patient record or what to do if you suspect a treatment error. There you will also find information on the topic, what you should look out for, if you want to redeem a prescription issued in another EU country directly in the state of treatment. A useful summary of further details can be found on the Website EU Patienten.
In short, it can be said that online treatment and prescription, for example in the UK, is also permissible for German patients or any other patient resident in the EU. This means that every person living in the EU has the right to receive medical care in other EU member states.
---
---
This leads us to another question: Can a prescription issued in one EU state be submitted in another and what is the legal situation regarding online prescriptions?

This was regulated in the Directive 2011/24 / EC on patients' rights of cross-border healthcare. Article 11 of Directive 2011/24 / EU states that Member States may prescribe or be able to enforce the prescriptions issued for a medicinal product and authorized in that Member State in another territory in accordance with the legislation. For more information please click here.
So at EU level, there are no specific templates for the recipe, but it should include the following information to be redeemed in another country.
• Name, first name and date of birth of the patient
• Date of issue of the prescription
• Name and surname of the prescribing physician as well as exact professional qualification and direct contact data (e-mail, telephone or fax number with international dialing code and business address with indication of the respective member state)
• Doctor's signature (wet or digital, depending on the prescription medium). If applicable, the identity of the prescribed medicine
• The "common name" of the medicinal product according to the European Directives (2001/83 / EC) (International Name). The brand name is only used in exceptional cases.
• Route of administration (tablet, solution, etc.)
• Amount
• Strength
• Dosage
It is possible to deliver a prescription medicine based on an online prescription by mail order from an EU pharmacy to a patient resident in Germany or another state of the European Nation.
In addition, shipping of medication is allowed if the standards of the country from which the drug comes from are comparable to those of the recipient country. At present this applies to the following countries: Germany, Iceland, the Netherlands, Sweden and the United Kingdom.
In short, this means that a German patient or a patient in one EU Member State can contact a doctor online who is based in another Member State. This doctor can then prescribe a prescription drug and this prescription can then be redeemed in a pharmacy in the Netherlands, Sweden or the United Kingdom and if the pharmacy is approved for mail order, it may ship the drug to patients in Germany or UK.
I hope we could clarify the legal situation of prescription drugs and their shipping plus online recipes in this article. You can safely order online medicines via our medical platform Apomeds.com and receive only medicines that comply with UK standard. You should absolutely refrain from ordering prescription medication without an online prescription, as this is illegal and can get you in to trouble.
---
---
Last Update: 22.04.2020