How it works
At Apomeds, you can order medications for erectile dysfunction, premature ejaculation, hair loss and receive the appropriate medication to your home or office. We connect you with EU-licences doctors that will issue an electronic prescription. This prescription will be send automatically to a registered mail-order pharmacy and you will receive your order within 24 to 48 hours.
How Apomeds work!
1

Select your medication

Select the medication or treatment along with the appropriate dosage and quantity that you need.

2

Fill in a short questionnaire

Each questionnaire will be reviewed by EU-licenced doctors, which includes all questions that are required to safely prescribe you the medication.

3

Delivered to your door

The EU registered pharmacy will send your medication with a trusted courier service and discreetly packed directly to your door.
---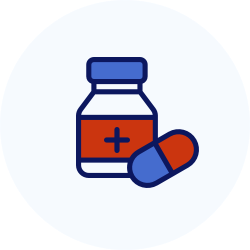 1.You order the desired medication online
Visit Apomeds.com on your computer, tablet or phone. Select your desired medication along with the appropriate dosage and quantity that you need. Just choose the dosage and amount in the menu to your right and click Buy now. After clicking Buy now you will be redirected to the secure section of our Site, where you will be asked to fill in all your personal details including your billing and payment information. Don't worry you won't be charged yet!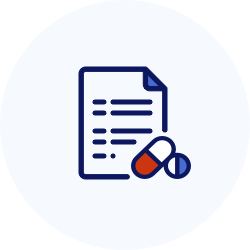 2. Fill out the medical questionnaire

After you choose the medication and filled in all your personal information you need to fill out to the medical form. The medical form is a questionnaire where you will be asked to answer a set of questions regarding your medical history. This form will then be checked from EU-licences doctors we work with to ensure that the medication is suitable for you. In some cases our doctors might have additional questions. In this case we will write you a private message to your personal secure account on the site. If the medication is right for you the doctors will issue the prescription and forward it automatically to the registered mail order pharmacy. At this point we will also charge your credit card for your order.
All our doctors will check your questionnaire thoroughly to make sure your health is not compromised with our service. If you are not suitable for the treatment or medication we will advise you to visit a doctor face-to face.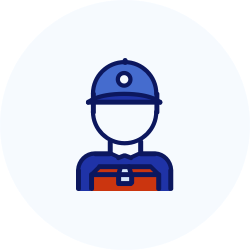 3. Registered Mail- order pharmacy sends medication
The registered EU- pharmacy will then prepare the genuine medication as written on the online prescription issued from the EU-licences doctors. The pharmacist will take the medication from the shelf and double check it against your given prescription. After that your medication will be send in discreet packaging with a trusted courier service. You will receive your order in 24 to maximum 48 hours directly to your door. More information about the Pharmacy Regulation and MHRA Regulatory can be found in the About us Page.
---
Your Apomeds Account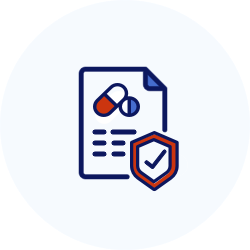 Apomeds is safe and secure
The security of your personal information is very important to us. For this reason, you will have a personal Apomeds account. In your secured personal account you will have all the information neatly in one place. You will see your personal details, delivery address and order history. Also notifications from our Customer Support will be send there. In your personal account you will also communicate with the doctors , if necessary. Your account is only accessible with a password either from your computer, tablet or smartphone. Please also see our Terms and Conditions for further information's.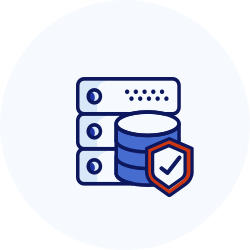 We protect your data
Discretion and the security of your data are our top priority. Your confidential information will not leave the Apomeds server. We put patient security and safety first. Please have a look to our privacy policy to find out the details on how we process your data.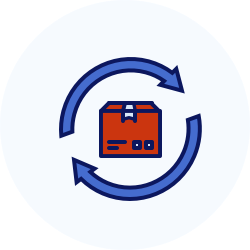 Delivery, refunds and returns
All treatments are send out in discreet packaging and fast registered mail that will be delivered to you within 24 to 48 hours. Each order is sent with tracking number. Please see our Shipping & Delivery page for more details. See also Return and Complains policies for more information's.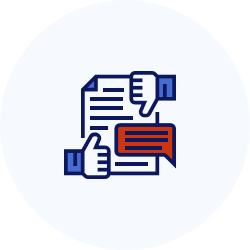 Feedback's and Complaints
Criticism, suggestions and complaints can be addressed directly to Apomeds via your account. Your feedback is very important to us. Please contact us anytime via our Contact us Page. Our Customer support is available from Monday to Friday 8am till 5pm via Phone + Local Number: 0800-4725510 FREE in the UK or International Number:+43 660 6644478 or Chat. You can also send us an Email directly to: [email protected]
It is also very important to us to state that the internet should never replace a face to face doctor visit and examination, but if you know your medical condition and have already taken the medication our service can help you to make the process easier for you.
113-0.35.5