Champix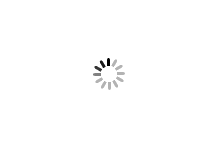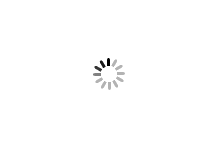 Order in the next

2h

and 43min

to receive your order at 19 Nov 2019
1

Select your medication

Select the medication or treatment along with the appropriate dosage and quantity that you need.

2

Fill in a short questionnaire

Each questionnaire will be reviewed by EU-licenced doctors, which includes all questions that are required to safely prescribe you the medication.

3

Delivered to your door

The EU registered pharmacy will send your medication with a trusted courier service and discreetly packed directly to your door.
Champix for smoking cessation
Champix increases your chances of quitting smoking. Champix contains varenicline, which mimics the effects of nicotine on the body, reducing both the need for smoking and the withdrawal symptoms.
To order your treatment online, please complete a short questionnaire. An EU- certified online doctor will review your order and issue the electronic prescription. The drug is sent by a mail order pharmacy directly to your home.
What is Champix?
Champix is a
medicine that can help you quit smoking
by making your body think that its nicotine craving has been fulfilled. Champix contains the active substance varenicline. This drug acts on the brain and is a partial nicotine acetylcholine receptor agonist. This means that they act on the same receptors in the brain as the nicotine in cigarettes. Varenicline stimulates nicotine receptors. This means that your craving for nicotine will be satisfied and the withdrawal symptoms alleviated.
What other options are there?
Very often it is difficult to stop smoking without help. This drug has proven very effective in smoking cessation. You can also buy many forms of nicotine substitution from pharmacies like nicotine patches, nicotine sprays and nicotine gum that will satisfy all your nicotine cravings without you having to smoke. Sometimes people smoke to relieve their stress. Dealing with the underlying problems that make you smoke can help you stop.
Do I have to change my diet?
There is no need to change your diet. In addition, there are no special foods that you need to avoid.
Can I smoke while taking Champix?
Smoking during treatment does not harm the body. However, since you are trying to quit smoking, you need to avoid the urge to smoke if you want to stop effectively in the long run.
This drug, just like any other smoking cessation drug, will only work if you have the will-power to really want it to work.
How effective is Champix?
It is almost impossible to say exactly, as it depends on the person, how much they smoked before and how addicted they are. However, the drug is one of the most effective treatments on the market, according to a wide range of different scientific studies.
Can I use another nicotine replacement therapy on the side?
No, because the two treatments can interact and prevent effective treatment.
Dosage
The 0.5 mg tablets are white. The 1 mg tablets are light blue. The tablets are labeled "Pfizer" on one side and "CHX" on the other.
How do I take Champix?
Between days 1 and 3 you must take a 0.5 mg Champix tablet once a day. On days 4 to 7, you must take a 0.5 mg Champix tablet twice a day, once in the evening and once in the morning. At week 2 (days 8 to 14) you should take 1 mg Champix tablet twice daily, once in the evening and once in the morning. You should continue until week 12 (or as long as your doctor recommends). If you notice any side effects, you should tell your doctor, who can easily reduce your dosage.
You should swallow the tablet whole, with water and you can take it with or without food.
People with kidney problems may need a lower dose.
If you forget to take a tablet, take it as soon as you remember. However, if it is near the time of your next treatment, skip the forgotten treatment. It is important to get into a routine so you do not forget your pills. It can be helpful if you take your treatment at the same time every day.
Active ingredients of Champix
The active substance is varenicline (as tartrate): 0.5 mg tablets contain 0.5 mg varenicline and 1 mg tablets contain 1 mg varenicline. The tablets also contain microcrystalline cellulose, anhydrous calcium hydrogen phosphate, croscarmellose sodium, colloidal anhydrous silica, magnesium stearate, hypromellose, titanium dioxide (E171), macrogol and triacetin.
Side effects
Common Side effects
headache
difficulty sleeping and abnormal dreams
nausea
increased appetite,
changes in the way things taste,
dry mouth
drowsiness, fatigue,
dizziness
vomiting,
constipation,
diarrhoea,
feeling of fullness,
stomach upset,
indigestion,
flatulence
Occasional side effects
chest infection,
discomfort or pain
inflammation of the paranasal sinuses
fever, feeling cold
viral infections
shortness of breath
cough,
hoarseness,
sore throat and irritation, runny nose, snoring
loss of appetite
feeling thirsty
increased weight
feelings of panic,
difficulty in thinking,
mood swings
tremors and difficulty in co-ordination
speech difficulties, less sensitive to touch, increased muscle tension, restlessness,
cardiac arrhythmia, increased blood pressure, increased heart rate
disturbed vision, discoloration of the eyeball, eye pain, and dilation
If any of the above or other side effects occur, tell your doctor immediately. Read the leaflet for detailed information on the side effects, contra-indications and drug interactions.
Interactions and contra-indications
You should not take Champix if you are allergic to any of the ingredients in the tablet.
If you have an allergic reaction (swollen face and eyelids, itchy, reddish skin and difficulty breathing) seek medical help immediately. It has not been established that Champix interacts with drugs. You should inform your doctor if you use theophylline (a drug used to treat breathing difficulties),
Warfarin (prevents blood clotting) or
take insulin (for diabetics) as your dosages may need to be changed after smoking.
Champix must not be taken under 18 years old.
You should not take Champix if you are pregnant, if you want to get pregnant during treatment, or if you are breast-feeding.
You should not receive nicotine replacement therapy while taking Champix.
Buy Champix online
You can order the drug for smoking cessation online at Apomeds, with an online prescription. To do this, click on the medication and fill out an online questionnaire. An experienced doctor will determine if you are eligible for smoking cessation with Champix. If so, we will send the prescription to the mail-order pharmacy, which will deliver the medicine within 48 hours.