Lisinopril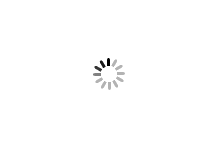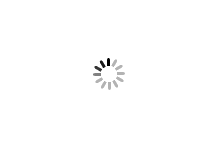 Order in the next

10h

and 29min

to receive your order at 22 Nov 2019
1

Select your medication

Select the medication or treatment along with the appropriate dosage and quantity that you need.

2

Fill in a short questionnaire

Each questionnaire will be reviewed by EU-licenced doctors, which includes all questions that are required to safely prescribe you the medication.

3

Delivered to your door

The EU registered pharmacy will send your medication with a trusted courier service and discreetly packed directly to your door.
Buy Lisinopril with a follow-up prescription online
Lisinopril is a drug for the treatment of hypertension. You can now order anti-hypertensives online at Apomeds, together with an electronic follow-up prescription, which will spare you a trip to the doctor and pharmacy. The medications are delivered within 48 hours.
Lisinopril, with the same active ingredient, is used for high blood pressure and to relieve the heart. Lisinopril is a blood pressure reducer that is also used for the long-term treatment of hypertension.
What is Lisinopril?
The active ingredient, Lisinopril, is one of the most important high blood pressure and heart protector medicines on the market. It belongs to the group of ACE inhibitors and is mostly used in tablet form. The function of this active ingredient is to block ACE receptors that are inhibitors of the angiotensin converting enzyme. This enzyme causes the conversion of inactive angiotensin-I to active angiotensin II, and is part of the blood pressure controlling cascade.
What is it exactly used for?
High blood pressure (hypertension)
Short-term treatment for a heart attack
What is Hypertension?
The natural regulation of blood pressure is a normal body function. If more energy is needed, the body automatically increases blood pressure, and during periods of rest, automatically lowers it.A disturbance in this natural system can lead to high blood pressure and the person does not usually feel it. Therefore, he will not notice when hypertension gradually gets worse. Constant unnoticed hypertension especially affects small vessels in the eye and in the kidney. Long-term unrecognized hypertension may result in loss of vision and severe kidney dysfunction.
In order to prevent consequential damage, affected people must do sports, eat healthily and take anti-hypertensive medication.
Lisinopril- an ACE inhibitor
The medication includes Lisinopril, an ACE inhibitor that restricts the production of vasoconstrictive messengers such as angiotensin-II, and enhances vasculature delivery such as bradykinin. By taking the drug, blood pressure is regulated and the heart is relieved.
In addition, the drug contains the active ingredient, hydrochlorothiazide, which has a dehydrating effect.
Who can take Lisinopril?
Healthy adults who can tolerate the drug.
Children, pregnant women and nursing mothers should not take medicines containing Lisinopril without having previously consulted a doctor. Pregnant women in the first three months, should omit the drug completely.
Dosage and application
The active substance, Lisinopril, is taken in tablet form. As a rule, the dose is between 10mg and 80 mg, which must be discussed with the doctor beforehand, as it depends on the area of application and the severity of the respective disease.
Side effects
The use of machinery and driving should be avoided if typical side effects, such as dizziness, appear.
Frequent side effects:
Headache
Coughing
Gastro-intestinal discomfort
Too- low blood pressure
Rare:
Allergic reactions
Changes in behavior
Circulatory disorders in the end parts of the fingers
If any of the rare side effects occur, tell your doctor immediately. Read the leaflet for detailed information on the side effects, contra-indications and drug interactions.
Contra-indications and drug interactions
Lisinopril increases the effect of:
Lithium
Remedies for depression
The following remedies reduce the effect of Lisinopril:
Painkillers such as acetylsalicylic acid and ibuprofen
It should not be used:
When suffering from Quincke oedema: facial swelling caused by an allergic reaction.
By women who are in the second or third trimester of pregnancy
Buy Lisinopril for Hypertension Online
You can easily choose Lisinopril from our website and fill out an online questionnaire that will be approved by the doctors we work with. As long as you are eligible for the high blood pressure medication and a follow up prescription, we send the drug to your home in a discreet package. Next to Lisinopril Apomeds offers the following medications for the treatment of high blood pressure: Ramipril, Candesartan, Losartan, Bisoprolol, and Enalapril. Please note for high blood pressure medications we can only issue follow-up prescriptions.
Disclaimer: Please note that the drug shown above in the picture indicates one of the possible manufacturers of the drug. It may be that we send you a drug from a different manufacturer. All products comply with EU standards.