Minocycline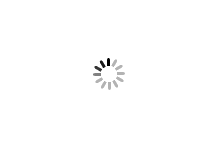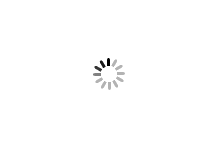 Order in the next

16h

and 40min

to receive your order at 22 Nov 2019
1

Select your medication

Select the medication or treatment along with the appropriate dosage and quantity that you need.

2

Fill in a short questionnaire

Each questionnaire will be reviewed by EU-licenced doctors, which includes all questions that are required to safely prescribe you the medication.

3

Delivered to your door

The EU registered pharmacy will send your medication with a trusted courier service and discreetly packed directly to your door.
Buy Minocycline online
Minocycline
with its active ingredient minocycline is an antibiotic for the treatment of various kinds of infections, including severe acne. It is now possible to order the original Minocycline quickly and easily online, without having to leave your home. Apomeds puts your comfort first, so you can quickly and directly tackle your acne issue.


Minocycline is used for the treatment of acne vulgaris and many other infections. It is very efficient in acting against the harmful bacteria that cause acne. Because of its evident positive effect, it is often prescribed in Britain.
Minocycline- what is it?
Minocycline belongs to a group of medicine known as tetracycline antibiotics. These special antibiotics work by stopping the growth of bacteria. A lot of people focus on treating acne externally by applying lotions and ointments. That approach is not wrong, but bacterial infections should be fought against, from the inside as well. The medicine is taken orally, which might contribute to its effectiveness.
Minocycline effect
Minocycline is generally known as one of the best medicines for the treatment of severe acne vulgaris. It is often prescribed together with an ointment for a severe infection accompanied by large zits and abscesses. In this way, the acne is treated from both the inside and the outside, to provide for a more effective treatment.
Propionibacterium acnes are the bacteria that are connected to acne. The oil glands produce sebum of the skin and the bacteria feed off it. This common kind of bacteria produces by-products and fatty acids that cause inflammation and zits. Minocycline attacks the problematic bacteria from within, to terminate their continued growth.
Please note that Minocycline works only with bacterial infections and is therefore not effective against viral infections.
Dosage and application
Minocycline is most effective if taken with a full glass of water on an empty stomach. Please consult your doctor if it elicits an upset stomach. You should also be aware not to consume anything that includes iron, aluminum, calcium, zinc or magnesium for two to three hours before or after taking the medicine. All these ingredients hamper the body's ability to fully absorb minocycline. Generally, the medicine should be taken every 12 hours and after ingesting the medication you should not lie down for at least 10 minutes.
The duration of the acne treatment, as well as the dosage, should be regulated by your physician. At Apomeds, you can order your Minocycline of 50 mg this very day.
Minocycline side effects
That antibiotics cause certain side effects is a well-known fact. Note that certain Minocycline side effects only appear once or twice and do not reoccur. Immediately inform your doctor if one of the side effects persists or gets worse.
The side effects are:
Nausea
Dizziness
Motion disturbances
Difficulty to concentrate
Fatigue
Increased pressure in the cranial cavity
The side effects of the gastro-intestinal system are:
Nausea
Gas
Vomiting
Diarrhea
Stomachache
Excess fat in the stool
Heartburn
If any of the above or other side effects occur, tell your doctor immediately. Read the leaflet for detailed information on the side effects, contraindications and drug interactions.
Contra-indications and drug interactions
Minocycline should not be taken under the following circumstances:
Oversensitivity or allergy to the active ingredient
A known allergy to one of the ingredients
History of allergy to a different kind of tetracycline antibiotics
Liver dysfunction
During pregnancy or while nursing
If you take one of the following medications, you should inform your physician:
Medicinal carbon and cholestyramine, iron compounds
Aluminum-, magnesium- and calcium salts
Barbiturate or other medication that are used to treat acne or seizures
Other antibiotics
Theophylline
Isotretinoin
Certain hypoglycemic remedies
Anticoagulants
Methotrexate
Cyclosporine A
Digoxin
Minocycline can impair certain laboratory tests and can therefore lead to false results. You should make sure that lab staff and physicians know that you are taking this medicine.
Can Minocycline be bought without a prescription?
Minocycline is a medication that requires a prescription in Britain. Here at Apomeds, we have developed a straightforward system for you. If you do not have a prescription, then simply choose your medication and fill out a medical questionnaire. Your answers are checked by a EU- certified online doctor, and you get a prescription shortly after. If you are not sure about the right dose, you can ask for an online consultation with our competent EU- licensed physicians, any time. The doctor will fill out your prescription according to your request and needs.
Next to Acnamino Apomeds offers Zineryt and the Epiduo Gel as treatments for acne.
Buy Minocyline – Apomeds makes it possible
If you suffer from acne vulgaris, then Minocycline is the right medication for you. The medication will help you win the war against acne. Apomeds allows you to receive an online prescription to purchase Minocycline at a fair price. We connect you to EU- approved doctors and mail-order pharmacies. The medication is sent out as fast as possible, discreetly to your home.
Disclaimer: Please note that the drug shown above in the picture indicates one of the possible manufacturers of the drug. It may be that we send you a drug from a different manufacturer. All products comply with EU standards.