Priligy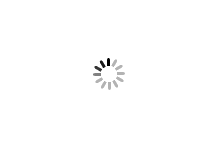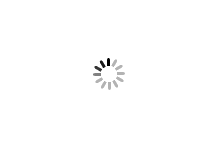 Order in the next

16h

and 24min

to receive your order at 22 Nov 2019
1

Select your medication

Select the medication or treatment along with the appropriate dosage and quantity that you need.

2

Fill in a short questionnaire

Each questionnaire will be reviewed by EU-licenced doctors, which includes all questions that are required to safely prescribe you the medication.

3

Delivered to your door

The EU registered pharmacy will send your medication with a trusted courier service and discreetly packed directly to your door.
Buy Priligy UK
Priligy is used to treat premature ejaculation. Priligy's dapoxetine agent allows the serotonin to work longer on the cells. It has been proven in studies that so-called seretonin-reuptake inhibitor can delay the ejaculation.
If you would like to order Priligy with the active ingredient dapoxetine, then please fill out a medical questionnaire, which will be checked by our doctors and if you are suitable for the medicine, we will issue you a prescription and send you the drug, in neutral packaging, directly home.
What is Priligy?
Ejaculation causes various processes in the central nervous system. Serotonin is one of the messengers plays a special role. The active ingredient dapoxetine, reduces the reuptake of serotonin. The drug is therefore a serotonin reuptake inhibitor (SSRI). Dapoxetine thus delays the ejaculation and ensures, when taking shortly before sexual intercourse, more control over the timing of ejaculation.
What is a premature ejaculation?
Premature ejaculation
occurs when the male is unable to delay or control ejaculation, with the time to ejaculation being individually different. The average duration of sexual intercourse until ejaculation is about 5 minutes. The duration is individually different, the most important is that you and your partner are satisfied. Most patients who seek treatment for premature ejaculation have ejaculation on average in less than a minute.
How many men are affected?
Premature ejaculation is the most common sexual disorder ever. It is said that about every third man at some point in his life has to deal with the problem.
Priligy review
Tolerability of Priligy was measured in 4224 patients in trials. Generally one can say that Priligy and its active ingredient Dapoxetine is very well tolerated. However, patients should only use the drug if the following criteria are met: A time to ejaculation of less than two or three minutes when premature ejaculation occurs with minimal sexual stimulation, or rather than the patient desires suffering and problems in the relationship as a result of premature ejaculation inadequate control of ejaculation.
Priligy intake and dosage
The timely intake of the prescription drug Priligy, can thus be used to make the sexual intercourse longer lasting, and so can be enjoyed better for all involved. In order to make the most of the effect, one tablet should be taken 30 to 60 minutes before planned sexual intercourse. You can easily take this medicine with meals. However, you should avoid the consumption of alcohol as part of the intake, as its effects can be increased. It is best to take Priligy with a glass of water. Priligy Dapoxetine is offered in doses of Priligy 30 mg and Priligy 60 mg.
Priligy Side effects
Priligy tablets have been on the market since 2009.
They are very reliable and effective, but can also cause a few side effects:
Dizziness
Falling blood pressure when getting up
Nausea
Headache
Diarrhea
Insomnia and/or tiredness
To avoid such situations, always consume the medicine with a glass of water, and take care to be well-hydrated before taking it. Avoid alcohol.
In some rare cases, the medication can lead to fainting or convulsions, as well as to mood changes. If any of these side effects occur, you should seek immediate medical attention.
If any of the above or other side effects occur, tell your doctor immediately. Read the leaflet for detailed information on the side effects, contraindications and drug interactions.
Contra-indications and Interactions
Priligy or dapoxetine should be taken with care, and only after consulting the physician, in the following cases:


Heart diseases
Depression and mania
Severe liver disorders
Simultaneous use of MAO inhibitors (medicines for depression)
Taking psychotropic drugs
Buy Priligy tablets online
You can conveniently buy Priligy in the UK, online at Apomeds, a regulated and registered medical online Platform. You do not necessarily need a prescription from your doctor for it. Many men avoid visiting a physician for this problem, or simply have no time. The easy solution – order online. Using an online prescription, you can buy the medication from the comfort of your home. Simply click on Priligy, fill out the online medical questionnaire, and we'll send you the medicine, discreetly packaged, with the online prescription, right to your doorstep. We also offer the Emla Cream for the treatment of premature ejaculation. For more information on how the service works, please click here.