Propecia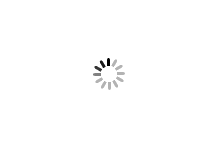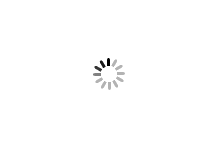 Order in the next

10h

and 54min

to receive your order at 22 Nov 2019
1

Select your medication

Select the medication or treatment along with the appropriate dosage and quantity that you need.

2

Fill in a short questionnaire

Each questionnaire will be reviewed by EU-licenced doctors, which includes all questions that are required to safely prescribe you the medication.

3

Delivered to your door

The EU registered pharmacy will send your medication with a trusted courier service and discreetly packed directly to your door.
Buy Propecia online with prescription
Propecia
is an effective medication for circular
hair loss in men
. If you are interested in treatment, Apomeds can connect you to experienced physicians, who can fill out a prescription for you. The original medication will be sent out from the pharmacy to your home, within two working days.


For 80% of the men with premature hair loss, the medicine Propecia, was able to stop the hair loss and even achieve more density and better hair growth. The active ingredient is finasteride, which blocks the enzyme 5α-reductase and the hormone that is responsible for hair loss. The medicine needs to be taken regularly and the first achievement shows after 3-6 months.
Propecia- what is that?
Hair loss at a young age is a problem with which an increasing number of men have to deal with. An effective medication against male hair loss at the early ages of between 18 to 41 years, is Propecia. This medication fights genetic-related hair loss and can in some cases, even reverse the trend.
How can it help with androgenic alopecia?
For men, hair loss is in most cases genetic. When men have circular hair loss, while still relatively young, it indicates that it is genetic-related hair loss, also known as androgenic alopecia. This kind of hair loss is effectively treatable with the hair growth drug. This is a medicine that contains the synthetic steroid finasteride. Finasteride acts in a way that decreases the production of the enzyme dihydrotestosterone in the man. This hormone causes the hair to have a shorter growth period and as a result, fall out faster. Through the application, the growth period of the hair can be increased, which leads to a recovery in hair density within weeks.
Effect and dosage of Propecia
The effect of this medicine has been successfully researched. Over 80% of all subjects were able to stop hair loss and 60% were even able to gain more hair density. Since the growth period of the hair for men with androgenic alopecia is shortened, and an oversensitivity of the hormone dihydrotestosterone (DHT) exists, a distortion of the hair occurs on top of the head. The hair roots are still intact however and therefore the hair loss can be stopped and in some cases even reversed. It has to be taken once daily on an empty stomach, or after a meal. Propecia contains 1 milligram Finasteride per pill.
The hair growth remedy for men
More and more men count on the hair growth medicine Propecia, since genetic-related hair loss is very common. The medication tackles the issue of sparse hair at the root, where the active agent, finasteride, stimulates the hair to have a longer growth period. As a result, the hair stays in the growth stage longer, falls out later and becomes denser again.
Side effects of Propecia
The remedy is not free of occasionally-occurring side effects, like almost all other medication. It can happen, in rare cases that sudden strong hair loss occurs. Weight loss can also be a side effect that can be caused by Propecia. In very rare cases your sex drive can decrease and depressive moods can appear. Should you observe such symptoms, stop taking the medication.
If any of the above or other side effects occur, tell your doctor immediately. Read the leaflet for detailed information on the side effects, contraindications and drug interactions.
Can you buy it without a prescription?
Propecia is only available by prescription and if you want to buy it you must present one. If you want to take Propecia, you can consult our physicians, who will fill out a prescription for you and the mail-order pharmacy will send you the medication to your home. In addition to Propecia, with the active ingredient finasteride, we also carry the generic version Finasteride in our range.
Buy Propecia online
Fight now against hair loss and get a prescription filled out online with Apomeds, and the medicine will be sent to your house. Try this remedy, which has proven itself very effective against hair loss!